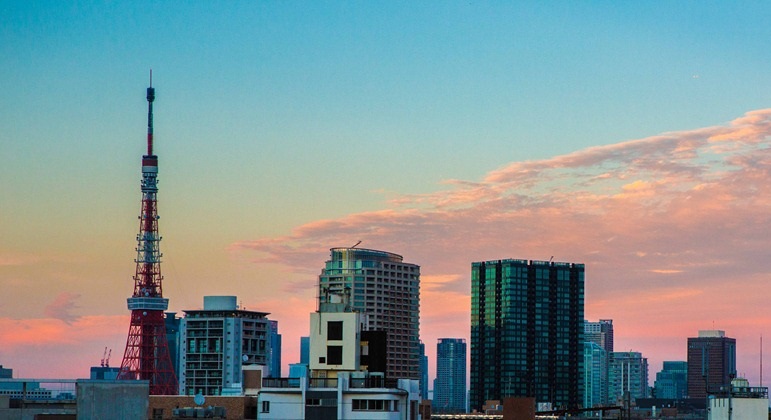 Trend: house prices in Tokyo rose by 3.89% y-o-y in Q2 2018
The average price of existing condominiums in Tokyo rose by 3.89% during the year to Q2 2018, from y-o-y rises of 4.59% in Q1 2018, 3.2% in Q4 2017, 2.56% in Q3, 3.54% in Q2, and 2.93% in Q1. However during the latest quarter, existing condo prices dropped 0. 3%.
New condo prices are behaving a little differently. The average price of new condos in Tokyo increased sharply by 9.71% y-o-y in Q2 2018, and rose by 2.42% from the previous quarter.
Analysis: Demand and supply falling
Existing condominium sales in Tokyo fell by 1.4% to 9,396 units in Q2 2018 from a year earlier, according to The Land Institute of Japan, while sales of existing detached houses in Tokyo fell by 2.4% to 4,663 units over the same period. Likewise, dwelling starts in Japan fell by 2% y-o-y to 245,040 units in Q2 2018.
Rents, rental yields: poor yields at 2.66%
Tokyo apartment costs are high, at around $16,322 per sq. m.
Japan: city centre apartment, buying price, monthly rent (120 sq. m)
Buying price
Rate per month
Yield
Tokyo
$ 1,958,640
$ 4,346
2.66%
Recent news: After contracting by 0.6% in Q1 2018, the Japanese economy returned to growth in Q2 2018, avoiding a technical recession. The economy grew by an annualized 1.9% in Q2 2018, thanks to robust consumer spending, capital expenditure and overseas demand.
The Bank of Japan (BOJ) recently updated its 2018 economic growth forecast for the country to between 1.3% and 1.5%, after economic growth of 1.7% in 2017, 0.9% in 2016, 1.4% in 2015, and 0.4% in 2014.