House prices were down by 0.28% during 2021
Indonesia's housing market has hardly moved, with real residential prices in the country's 14 largest cities falling slightly by 0.28% in 2021, following y-o-y declines of 0.04% in 2020, 0.65% in 2019, 0.17% in 2018, and 0.1% in 2017. House prices fell by 0.25% q-o-q during the latest quarter.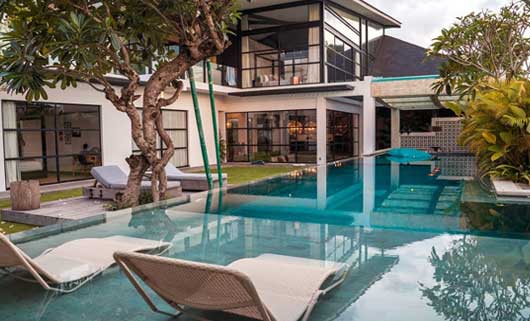 Demand still falling
Covid has had the expected effect. Residential property sales fell by 11.6% in Q4 2021 from a year earlier, following declines of 15.2% in Q3 and 10% in Q2, according to Bank Indonesia. On a quarterly basis, sales increased slightly by 0.26% in Q4 2021.
However, housing and apartment loans disbursed by banks in Q4 2021 rose by 9.76% from a year earlier and by 2.71% from the previous quarter.
3. Rents, rental yields: yields are high in Jakarta at 7.09%
<
Rents, rental yields: yields are high in Jakarta at 7.09%
Apartment costs in Jakarta are low, at around $2,595 per sq.m.
Indonesia: typical city centre apartment buying price, monthly rent (120 sq. m)
Buying price
Rate per month
Yield
Jakarta
$311,400
$1,840
7.09%
Recent news: Indonesia's economy expanded by 3.69% y-o-y last year (2021), as the country appeared to recover from the effects of the COVID-19 pandemic. For 2022, the government is targeting economic growth of 5.2%. However Indonesia's economic outlook this year is being clouded by rising infections, financial market volatility and the government's rollback of its fiscal and monetary stimulus.
After two decades of uninterrupted growth, Indonesia's economy shrank by 2.07% in 2020, in sharp contrast to its 5% growth in 2019.