House prices fell by 1.63% y-o-y in Q2 2019
Indonesia's housing market remains sluggish, despite a strong economy. Residential prices in the country's 14 largest cities fell by 1.63% during the year to Q2 2019, after y-o-y changes of 0.16% in Q1 2019, -0.19% in Q4 2018, 0.08% in Q3 2018, 0.01% in Q2 2018 and 0.4% in Q1 2018. House prices dropped 1.71% q-o-q during the latest quarter.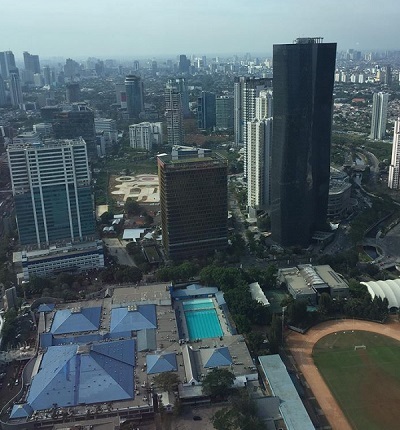 Residential property sales falling
Residential property sales plummeted by 15.9% q-o-q in Q2 2019, following quarterly growth of 23.77% in Q1 2019 and declines of 5.78% in Q4 2018, 14.14% in Q3 2018 and 0.08% in Q2 2018, according to Bank Indonesia. Sales saw double-digit rises from 2013 to 2015.
Rents, rental yields: yields are high in Jakarta at 7.09%
Apartment costs in Jakarta are low, at around $2,595 per sq.m.
Indonesia: typical city centre apartment buying price, monthly rent (120 sq. m)
Buying price
Rate per month
Yield
Jakarta
$311,400
$1,840
7.09%
Recent news: In Q2 2019, Indonesia's economy expanded by 5.05% from a year earlier, at par with its y-o-y growth of 5.07% in Q1 2019, 5.18% in Q4 2018, 5.17% in Q3, 5.27% in Q2 and 5.06% in Q1, amidst almost steady growth in household consumption, which represents more than half of the economy. The Indonesian economy is expected to remain strong this year, with projected GDP growth of 5.2%, according to Bank Indonesia.
After facing one of the most serious political and religious tensions in Indonesia's history last year, political conditions have improved dramatically in recent months, with President Widodo's popularity back to its near record highs. Widodo won a second term in office during the April 2019 elections, beating former general and longtime rival Prabowo Subianto.