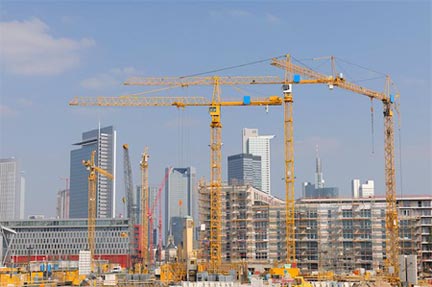 Starting in June this year, banks and other credited financial lenders in Indonesia will strictly implement minimum payments for house and vehicle purchases in the country.
To curb potential loan bubbles that could hurt the economy, Indonesia's central bank has mandated a minimum payment for purchases of property and vehicles triggered by a recent surge in consumer loans in this two industry segments.
The central bank said in a statement posted on its website that the board members see the need to introduce more prudent loan disbursement rules.
Housing loans will now be pegged at 70% of the home value. The central bank clarified that properties less than 70 square metres will not be subjected to the new regulation.
Buyers of cars will now be asked to pay a minimum of 30% to get a car loan.
Work vehicles including motorcycles now require a 25% minimum fee upon purchase.
The new lending regulation imposed by the central bank targets to cool down a spur in consumer loans. Bank lending growth is seen surging 27% this year, Bank Indonesia said. Private consumption, according to the central bank, contributed 56% to the country's 6.5% economic growth in 2011.
The central bank recently cut interest rates by 50 basis points to 6% early this month, which could further lead to inflationary pressures and consumer loan growth.
Citigroup economist Helmi Arman, the new regulation will discourage the middle income sector from pulling out their hard-earned cash from bank time deposits to buying speculative property purchases, according to a related report by Jakarta Globe.
Global Property Guide Research said in a report that house prices in Indonesia has risen an average 4.5% to end-Q3 2011, according to Bank Indonesia's Residential Property Survey.
Amidst the high demand for property from one of Southeast Asia's populous nations, factors including foreign ownership restrictions, expensive building materials, high mortgage interest rates, high tax rates, and government red tape, have hampered the growth of Indonesia's housing market.
Read more on Indonesia: http://www.globalpropertyguide.com/Asia/Indonesia/Price-History