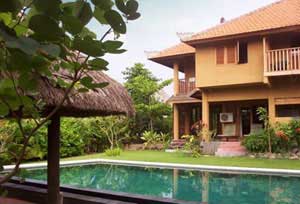 The rental market in Indonesia, locally referred to as a "Kost" continues to be a lucrative business for the property sector in the country.
Whether the rental is a serviced apartment that continues to attract the working middle class or the non-serviced, purpose-built ones, all experienced higher rates in the first half of 2012, a study made by Knight Frank indicates.
In the central business district because the work force are drawn by employment brought by both multinational and domestic firms, rental rates rose by an average 11% to $20.5 per square metre per month compared to the same period in 2011. Prime non-CBD areas recorded an average 12.5% y-o-y increase.
The serviced apartments in Jakarta have drawn long-term renters, given the quality and convenience they provide that can be at par with the services provided by star-rated hotels and strata-titled condominiums, says the Knight Frank study.
The expansion of industries in oil, gas, mining, manufacturing, banking and finance sectors have drawn the long term regular tenants from countries such as South Korea, Japan, China, Europe and the U.S.
Knight Frank said that a slow-paced growth is anticipated in the rental property market of Indonesia for the rest of the year because of the strong demand for long term leases based on relocations and work assignments. Short-term leases, which are mainly for travel and recreation, will be seasonal and tough competition with prestigious 5-star hotels and high-end condominiums will remain.