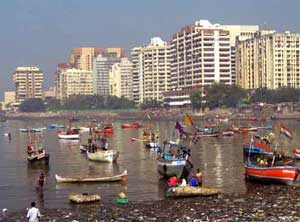 In India, tracking down a transaction for real estate is both a source of nuisance and relief for the national government.
Because land purchases in India can only be done 50% to 60% in cold cash, a property meltdown could be avoided. Nonetheless, tracking down acquisitions to render the right taxes is still a challenge and the new national system of fingerprinting a billion would only be completed by 2014.
The Indian government has recently implemented a number of steps to bring order to the chaotic tracking of financial compliance. The other is building a biometric database through fingerprinting.
Computer applications firm SAP is recommending a system to deal with this called the SAP HANA to handle web financial transactions, but the Indian government has not taken it into account.
Forbes.com discussed in a recent article what other measures can be done by India to avoid financial launderers from tapping the real estate industry.
The slew of initiatives, according to Forbes.com should include:
Paperwork automation will also minimise the opportunity for corruption down at the clerical level;
Rationalising the amount of registration and property transfer taxes paid by property owners to avoid cheating
Creating a database for all property transactions to avoid dubious price changes;
Raise the standards in hiring sales agents and brokers in the real estate industry by requiring education and certification guidelines.
Source: Forbes.com