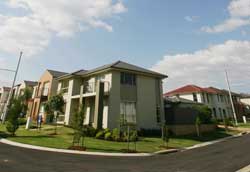 Australia's financial regulatory environment for the property market has begun to toughen up following the stress tests conducted by the International Monetary Fund on the country's banking institutions.
The IMF report revealed that Australia's major mortgage lenders led by leading banks Westpac, ANZ, National Australia Bank and Commonwealth Bank had been asked to increase their capital stocks as a precautionary measure and shield if the scenario of property market crash occurs.
The IMF said that these financial institutions hold an estimated 80 percent of Australia's mortgages.
"Combining residential mortgage shocks with corporate losses expected at the peak of the global financial crisis would put more pressure on Australian banks' capital," according to the report.
Data from the Australian Prudential Regulatory Authority showed that the domestic mortgage sector is currently worth $1.06 trillion.
Authorities, meantime, welcome recent initiatives and intent of three large Japanese banks to enter the Australian home loan market.
Japanese lenders considering setting up operations in Australia are the Mitsubishi UFJ Financial Group, Sumitomo Mitsui Financial Group and Mizuho Financial Group, who plans to offer market rates to get considerable market share of at least 5 to 10%.
Mark Bouris, a member of the Financial Sector Advisory Council, welcomes the plan of Japanese lenders to offer home loans which he said are what the marketplace needs.
He estimates the Japanese banks could eat away 5 to 10% of the market from Australian banks, which had not completely passed on the benefits of the benchmark rate cuts imposed by the Reserve Bank of Australia.
Sources: The Daily Telegraph, Business Spectator, ibtimes.com