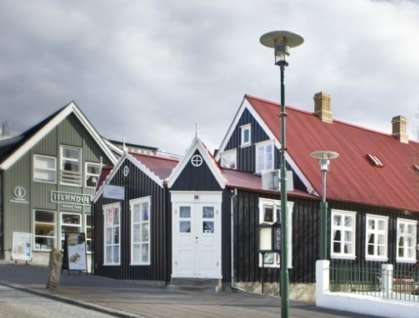 Trend: house prices up 4.18% y-o-y in Q2 2018
Iceland's nationwide house prices rose by 4.18% during the year to Q2 2018, a sharp slowdown from a y-o-y growth of 21.28% in the same period last year. Quarter-on-quarter, house prices increased a meagre 0.06% in Q2 2018.
Iceland saw a housing boom from 2002 to 2007, with house prices surging by more than 73%. However house prices plunged by 32.5% from early-2008 to 2010, due to Iceland's extreme exposure to the global crisis. The housing market was quiet during the next three years, with house prices rising a meagre 5%. Iceland then saw strong house price rises of 5.18% in 2014, 6.93% in 2015, 12.53% in 2016 and 12.88% during 2017, attributed to strong demand coupled with limited housing supply, especially in the capital city of Reykjavik.
Analysis: Housing boom is fuelled by strong tourism
The continued increase in property demand in Iceland is fuelled by booming tourism. In 2017, foreign visitor arrivals rose by 24.2% to about 2.2 million, according to Icelandic Tourism Board. Most tourists come from the United States (26.3%), the United Kingdom (14.7%), Germany (7.1%), Canada (4.7%), France (4.6%), and China (3.9%).
During the first half of 2018, there were more than 1 million foreign visitors to Iceland through Keflavik Airport, up 5.5% from the same period last year. About 2.3 million tourists are expected to visit Iceland this year.
Rents, rental yields: no reliable yields data
Recent news: Iceland's economy is expected to grow by 2.9% this year, a slowdown from expansions of 3.6% in 2017, 7.2% in 2016 and 4.1% in 2015, as the economy approaches full capacity, based on figures released by Statistics Iceland. In August 2018, the Central Bank of Iceland kept its key rate unchanged at 4.25% to buoy the economy as inflation has remained in line with the bank's target.