House prices down 2.64% during the year to Q2 2020
Hong Kong's housing market took severe blows recently – from market-cooling measures, the impact of the violent protests, the US-China trade war, and the COVID-19 outbreak. Hong Kong's residential property prices fell by 2.64% during the year to Q2 2020, at par with the previous year's 2.44% fall. Yet on a quarterly basis, house prices increased 2.31% in Q2 2020.
Over the past decade, Hong Kong's residential property prices have skyrocketed by 153% (inflation-adjusted). In contrast, real incomes have virtually stagnated in Hong Kong for years. As such, Hong Kong's government has leaned against property price rises. The government raised stamp duties for all non-first time homebuyers starting November 2016 and cut allowable loans on residential and commercial properties in May 2017. In June 2018, Chief Executive Carrie Lam revealed another series of cooling measures, including a tax against vacant flats.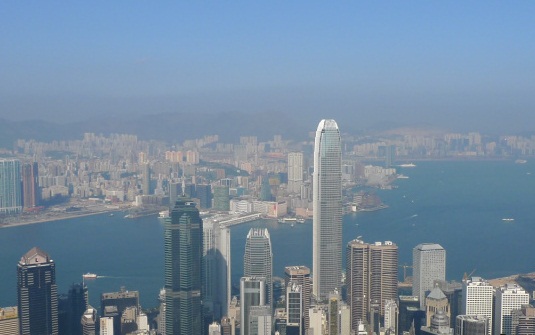 Both demand and supply are plummeting
In the first half of 2020, the number of primary sales in Hong Kong plunged 48.9% y-o-y to 6,410 units and the value of sales dropped 49.2% y-o-y to HK$ 69.53 billion (US$ 8.97 billion), according to the Ratings and Valuation Department (RVD). In the secondary market, the number of sales dropped 5.1% to 20,867 units in H1 2020 from a year earlier, and sales value fell by 8.2% to HK$ 168.69 billion (US$ 21.76 billion) over the same period.
Residential construction is plunging. In 2019, completions fell by a whopping 35% from a year earlier, after y-o-y rises of 18% in 2018, 22% in 2017 and 29% in 2016.
Rents, rental yields: poor yields, at just above 2%
Apartment costs in Hong Kong are very high, at around $28,570 per sq. m.
Hong Kong: typical city centre apartment buying price, monthly rent (130 sq. m)
Buying price
Rate per month
Yield
$3,714,113
$7,267
2.35%
Recent news: Hong Kong's economy continues to suffer
Months of violent protests and the US-China trade war forced HK's economy into its first recession in a decade last year, contracting by 1.2% last year. Now the coronavirus outbreak threatens to make things worse, after the economy declined by 9.1% y-o-y in Q1 2020 and by another 9% in Q2 – its two worst contractions since records began in 1974.
Following the release of dismal Q2 figures, the HK government downgraded its full-year forecast to a contraction of 6% to 8%, from its earlier estimate of a decline between 4% and 7%.