House prices down by 3.84% during the year to Q1 2022
Hong Kong's housing market is weakening again, amidst a struggling economy. Hong Kong's inflation-adjusted residential property prices fell by 3.84% in Q1 2022 from a year earlier, in contrast to the previous year's 2.35% growth. On a quarterly basis, house prices fell 4.23% in Q1 2022.
Over the past thirteen years, Hong Kong's residential property prices have skyrocketed by 165% (inflation-adjusted). In contrast, real incomes have virtually stagnated in Hong Kong for years. However, due to the combined impact of market-cooling measures, violent protests, the US-China trade war and the ongoing Covid-19 pandemic, Hong Kong's housing market has weakened sharply over the past three years.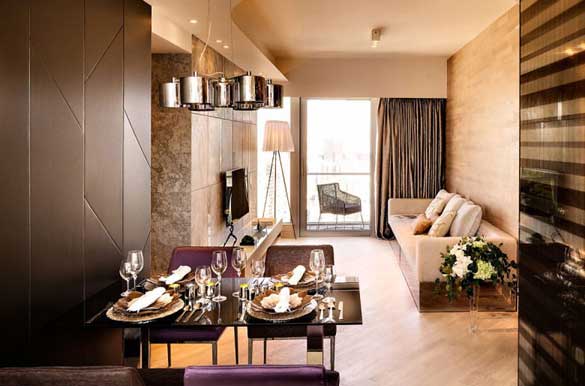 Demand falling sharply, construction activity weakening
In the primary market, the number of property sales plunged 53.3% y-o-y to 1,723 units in Q1 2022 and sales values plummeted 48.3% to HK$ 23.1 billion (US$2.94 billion), according to the Ratings and Valuation Department (RVD). Likewise in the secondary market, property sales fell by 42.3% to 8,333 units, and transaction values dropped 36.8% to HK$ 76.7 billion (US$9.77 billion).
Construction activity is also down. Completions fell by 31.1% to 14,386 in 2021 from a year earlier, in sharp contrast to a 53.1% surge in 2020.
Rents, rental yields: poor yields, at just above 2%
Apartment costs in Hong Kong are very high, at around $28,570 per sq. m.
Hong Kong: typical city centre apartment buying price, monthly rent (130 sq. m)
Buying price
Rate per month
Yield
$3,714,113
$7,267
2.35%
Recent news: Hong Kong's economic contraction
Hong Kong's economy declined by 4% year-on-year in Q1 2022, as the city imposed its most stringent restrictions to curb the Covid-19 outbreak, according to the Census and Statistics Department. As a result, the government recently downgraded its 2022 growth forecast to just 1% to 2%, from its earlier projections of a 2% to 3.5% expansion.