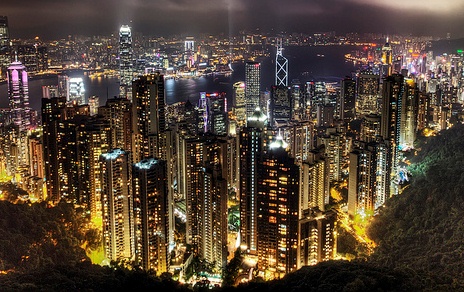 Hong Kong's house prices down slightly during Q1 2019
Hong Kong's housing market boom is now over, with residential property prices falling slightly by 0.04% during the year to Q1 2019, in stark contrast to a y-o-y rise of 12.28% in Q1 2018. Though on a quarterly basis, house prices increased 4.55% in Q1 2019. The recent slowdown was mainly due to slowing demand from Chinese homebuyers, deteriorating affordability, rising mortgage rates, as well as the adverse impact of the ongoing US-China trade war.
In recent years, Hong Kong's government has leaned against property price rises. The government raised stamp duties for all non-first time homebuyers starting November 2016 and cut allowable loans on residential and commercial properties in May 2017. In June 2018, Chief Executive Carrie Lam revealed another series of cooling measures, including a tax against vacant flats.
Demand is mixed; construction surging
In Q1 2019, the number of primary sales in Hong Kong skyrocketed by 94.3% y-o-y to 5,313 units and the value of sales rose by 44.3% y-o-y to HK$ 61.16 billion (US$7.79 billion), according to the Ratings and Valuation Department (RVD). In the secondary market, on the other hand, the number of sales dropped 30.4% to 8,550 units in Q1 2019 from a year earlier while sales value fell by 32.3% to HK$ 65.71 billion (US$8.37 billion) over the same period.
Residential construction continues to rise. In 2018, completions surged 18% to 20,968 units from the previous year, after y-o-y rises of 22% in 2017 and 29% in 2016.
Rents, rental yields: poor yields, at just above 2%
Apartment costs in Hong Kong are very high, at around $28,570 per sq. m.
Hong Kong: typical city centre apartment buying price, monthly rent (120 sq. m)
Buying price
Rate per month
Yield
Vilnius
$3,714,113
$7,267
2.35%
Recent news: Sharp economic slowdown amidst US-China trade war
Hong Kong's economy slowing sharply, as a fragile global outlook and the trade dispute between the US and China continue to dampen domestic activity.
Hong Kong's economy grew by just 0.5% in Q1 2019 from a year earlier, a sharp slowdown from expansions of 1.2% in Q4 2018, 2.9% in Q3 2018 and 3.5% in Q2 2018 and the weakest growth since the aftermath of the global crisis a decade ago. Secretary of Finance Paul Chan estimates that HK's economy will grow by a modest 2% to 3% this year.