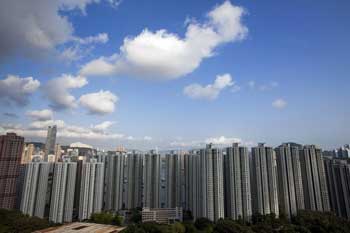 Candidates for Hong Kong's top leadership post have all vowed to resolve the housing and land shortage problems that partly jacked up property prices in the island-city in the past few years.
Leung Chun-ying, Henry Tang, Albert Ho, and Regina Ip have all cited ways to shore up the availability of land for future housing projects in Hong Kong known as a key world financial hub closely rivalling New York and London.
In separate replies to the South China Morning Post, candidates are aiming to get majority committee votes from the 1,200 members, some of whom are heads of large property development firms in China.
Tang, a former chief secretary, has promised to increase the availability of land for property development near the mainland if elected.
Leung said in his reply to the South China Morning Post query that there are still untapped areas in the New Territories. Thus, he will set up an assessment committee to determine the actual housing demand, have a prepared list of land available, and conduct the land reclamations.
For lawmaker Albert Ho, he said he will push for the easing of current laws on land usage for development, the required height of buildings, allow for the re-use of industrial buildings for housing.
Global Property Guide Research showed house prices in Hong Kong rose 5.32% on the year, after rising 18.87% in 2010. This has been the result of government intervention measures coupled with global market uncertainties.
Source: South China Morning Post