House prices were down 4.1% during the year to Q2 2022
Latvia's housing market remains volatile, with the inflation-adjusted average apartment prices in Riga falling by 4.1% during the year to Q2 2022, in contrast to the prior year's 1.67% decline. Though in nominal terms, house prices are actually rising rapidly by 14.45% y-o-y in Q2 2022. The wide difference between the nominal and real figures was due to surging inflation. In July 2022, the nationwide inflation rate soared to 21.5%, an acceleration from just 2.8% a year ago.
Quarter-on-quarter, real house prices in the capital city were down by 6.1% in Q2 2022.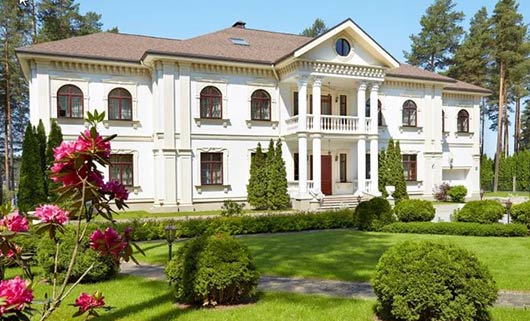 Demand remains robust, but construction activity continues to fall
Demand is recovering fast, amidst a gradual easing of travel and other pandemic-related restrictions. During 2021, residential property transactions in Riga rose by 20% from a year earlier. Foreigners account for about 70% of all property transactions in the country. By end-2021, about 1,800 apartments in Riga were available in the market.
However, the total number of apartments constructed in the city dropped 10% y-o-y to 1,973 units in 2021, according to Ober Haus.
Rents, rental yields: moderate rental yields of 4.1%
Riga apartment costs are around €2,789 per sq. m.
Latvia: typical city centre apartment buying price, monthly rent (120 sq. m)
Buying price
Rate per month
Yield
Riga
€ 334,680
€ 1,132
4.06%
Recent news: Latvia's economic growth slowed to a modest 2.6% in Q2 2022 from a year earlier, following y-o-y expansions of 5.9% in Q1 2022, 3.1% in Q4 2021, 5% in Q3 and 10.6% in Q2, as the war in Ukraine, persistent global supply issues, and soaring inflation hurt economic activity, based on flash estimate released by the Central Statistical Bureau of Latvia. The economy grew by 4.5% during 2021, rebounding markedly from the 3.8% contraction recorded in 2020.
Latvijas Banka expects the country's economic growth to be 2.9% this year and 2.4% in 2023.