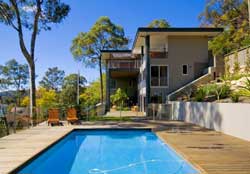 Properties in Australia's high end suburbs suffered in terms of price corrections in mid-2011 to attract buyers.
The prestigious suburbs in key cities Sydney and Melbourne have shed off median prices to draw buyers, says Australian Property Monitor senior economist Dr Andrew Wilson in smartcompany.com.au
Price corrections were noted in prestigious suburbs in Melbourne and Sydney including that of Toorak and Malvern, with median prices skidding 20 to 31% and were sold at not less than $1 million.
Homes in the Toorak and Malvern, which are usually comprised of two to three-storey grand houses on sprawling lawns and gated backyards, are usually priced more than $ 1 million. Nonetheless, the softening of the market prompted sellers to scale down median prices to make a sale.
Recorded sales for Toorak were placed at 92 homes with a median price of $1.2 million. Malvern, on the other hand, made 73 sales, but prices were brought down 31% to $1.085 million, data from the Australian Property Monitor cited.
According to SQM Research the clearance rates and listings in key Australian cities Sydney and Melbourne, were lower compared the same period in 2011.
SQM Research recorded that listings for auction in Melbourne were pegged at 797 compared to the 939 in 2011. In Sydney, clearance listings fell to 391 from 497.
SQM Research says in the report that there is more activity in the middle and lower market segment in Australia because of their affordability. The upper and high-end market segments are the ones being auctioned at bargain or at lowered median prices.
Source: smartcompany.com.au