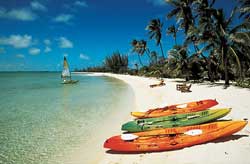 With property prices falling steeply in almost all regional markets, the Global Property Guide (GPG) has gathered and categorised as to which places could produce the best rental yields for investors planning to take advantage of the situation.
Giving credence to the long term perspective of each property investment, Global Property Guide graded these buy-to-let properties not only on the basis of their maximum rate-of-return, but more so on the economic and political situation that would influence their future growth and/or decline.
On top of the GPG list, Where buy-to-let property earns the most, the city of Lima in Peru showed yields at 10.56% and given the five star rating as a viable long term investment.
Peru and Panama: From excellent to spectacular rental yields
With economic growth estimated at 7% in 2011, the property market also stabilised, while the country's currency, the Sol, resisted inflationary gains, rental yields in Lima are still excellent, with yields on smaller apartments of over 10%, and yields of 7.3% on very large apartments (250 square metres).
The only diminishing factor in owning a rental property in Peru is the 30% flat rate tax slapped on property owners. Foreigners can freely buy properties in Peru.
Ranked second in GPG's list is the city of Panama, which according to GPG Research had generated interest from investors amidst the financial crises. This has been evident with the sprouting of apartments and stand-alone homes even in Panama City's outskirts.
Rated by Forbes.com as one of the best places to retire in 2009, Panama has drawn the attention of foreigners. Rental yields for apartments in the city had fallen from13% to an average 9.08% in end 2010, according to GPG.
Bahamas, Jordan, Kuala Lumpur: Attractive rental yields
Aside from these two Latin American countries, GPG Research showed that city of Nassau in the Bahamas and Amman City in Jordan deserved a second look from future investors looking for better yields for properties acquired in these countries.
Asian buyers are the new tenants in the island of Bahamas, joining their American and European counterparts enjoying the average 7.08% rental yields except for properties in the Abaco and Grand Bahama waterfront, according to the GPG Research.
Property sales are still high in the New Providence and Family Islands because taxes imposed as stamp duty are low averaging from 2 to 10%.
In the Middle East, the city of Amman, Jordan bested Dubai on rental property yields. While Dubai's rental yields averages 5.32%, Jordan's residential apartments' rental yields averages 8.5%, according to GPG Research.
Southeast Asia's city of Kuala Lumpur presents moderate to good rental yields at 6.93% and had a more stable political environment compared to Jakarta, Indonesia. Although Jakarta has stronger rental yields, the political stability in the long term holds back the general rating to uncertain.