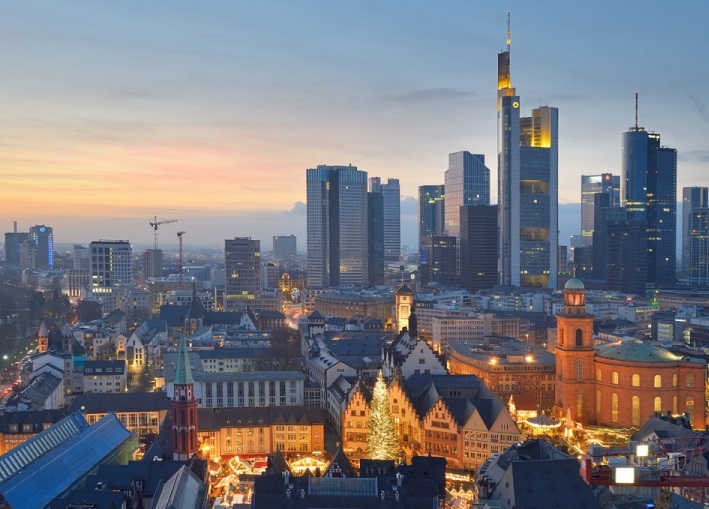 Trend: house prices up 1.74% y-o-y in Q2 2018
Germany's housing market is losing steam, with the average price of apartments rising by a meagre 1.74% during the year to Q2 2018, a sharp slowdown from last year's 6.96% growth. In fact, it was the slowest growth since Q3 2014. On a quarterly basis, house prices increased 2.39% in Q2 2018.
Analysis: Strong demand, low construction activity
Demand remains strong, buoyed by low interest rates, urbanization, and healthy household finances. Recently, the migration crisis and strong economic growth have added to the already strong demand in the country.
Despite this, construction activity remains weak. In 2017, dwelling permits dropped 7.3% y-o-y to 347,882 units, according to the Federal Statistical Office (Destatis). Though in the first five months of 2018, dwelling permits increased slightly by 1.8% from a year earlier. Germany's economic growth reached a six-year high of 2.2% in 2017, according to the European Commission.
Rents, rental yields: moderate yields at 2.9% to 3.7%
Berlin apartment costs are around €4,991per sq. m.
Germany: city centre apartment, buying price, monthly rent (120 sq. m)
Buying price
Rate per month
Yield
Berlin
€ 598,920
€ 1,493
2.99%
Frankfurt
€ 544,680
€ 1,678
3.70%
Munich
€ 942,360
€ 2,243
2.86%
Recent news: Germany's economy grew by 1.8% y-o-y in Q2 2018, up from a growth of 1.5% the previous quarter, thanks to strong domestic demand despite global trade tensions, according to Destatis. Quarter-on-quarter, the economy grew by 0.5% in Q2 2018 – marking the sixteenth consecutive quarter of growth in Europe's biggest economy – the longest period of uninterrupted growth since the reunification. The German economy is expected to expand by 1.9% this year.