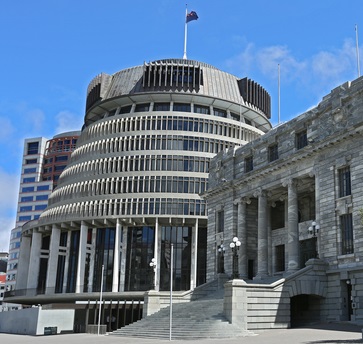 The New Zealand government has banned most foreigners from buying existing homes in New Zealand. The idea of the ban was floated after Jacinda Ardern became Prime Minister last year, and the bill has now come into force as The Overseas Investment Amendment bill.
The ban applies to existing homes. Foreign buyers can still purchase property in new block housing developments.
The ban aims at tackling soaring home prices, shortage of residential properties and rising homelessness. "This government believes that New Zealanders should not be outbid by wealthier foreign buyers," the associate finance minister, David Parker, said in a statement. "We should not be tenants in our own land."
"We think the market for New Zealand homes and farms should be set by New Zealand buyers, not overseas buyers...That is to benefit New Zealanders who have their shoulder to the wheel of the New Zealand economy, pay tax here, have families here. We don't think they should be outbid by wealthier people from overseas," Parker was quoted as saying by the Guardian.
Buying a home in New Zealand has become sort of "apocalypse insurance" for super wealthy foreign nationals. A surprising number of Silicon Valley's super-rich have bought homes in New Zealand to protect themselves against a doomsday scenario like a nuclear attack, or political meltdown in America.
A spokesperson for the opposition party said the foreign buyer's ban was "xenophobic."