House prices were up by 4.01% during 2020
The average price of dwellings rose by 4.01% during 2020, in sharp contrast to a y-o-y fall of 2.69% in 2019. Quarter-on-quarter, house prices increased slightly by 0.08% in Q4 2020.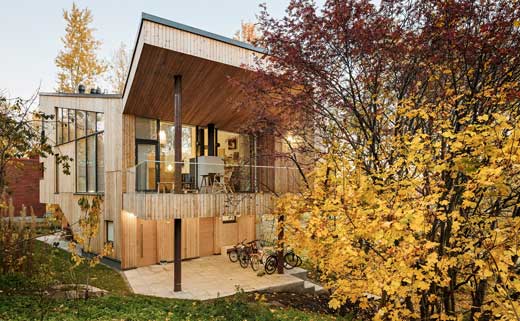 Demand is rising; construction activity mixed
During 2020, total transactions of old dwellings rose by 3.7% y-o-y to 65,643 units, following a 1.4% increase in 2019, according to Statistics Finland. In Greater Helsinki, transactions increased 5.4% to 20,347 units last year.
Dwellings starts in residential buildings rose by 1.4% y-o-y to 39,233 units in 2020 while completions were down by 9.6% to 38,514 units.
Nokia's problems caused Finland years of low growth during the last decade. Between 1998 and 2007, Nokia was responsible for 20% of all of Finland's exports; but by mid-2012 Nokia was almost bankrupt, and its contribution to Finnish GDP was actually negative. Over 40,000 highly-skilled Finnish ICT workers were unemployed. Aside from Nokia's weakened activity, exports were plagued by the economic recession in Russia ― Finland's major trading partner.
The economy has improved gradually in recent years, with unemployment falling to 6.7% in 2019, the lowest level since 2008. However, the restrictive measures imposed last year to prevent the spread of the pandemic adversely impacted economic activity.
Rents, rental yields: moderate yields in Helsinki at 4.11%
Helsinki apartment costs are around €6,609 per sq. m.
Finland: typical city centre apartment buying price, monthly rent (120 sq. m)
Buying price
Rate per month
Yield
Helsinki
€ 793,080
€ 2,718
4.11%
Recent news. The Finnish economy contracted by 2.9% in 2020 from a year earlier, following annual growth rates of 1.1% in 2019, according to Statistics Finland. The unemployment rate also increased again to 7.8% last year. The economy is projected to grow by a modest 2.8% this year and by another 2% in 2022, based on the European Commission estimates.