House prices were up 4.5% during the year to Q1 2022
The average price of dwellings rose by 4.5% in Q1 2022 from a year earlier, up from a y-o-y increase of 1% the previous year. Quarter-on-quarter, house prices rose 2.68% in Q1 2022.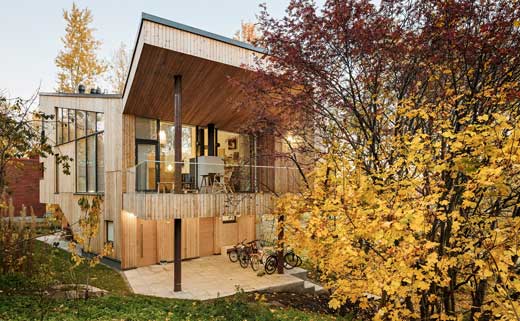 Demand remains robust; construction activity mixed
In 2021, transactions of old dwellings rose strongly by 17.8% y-o-y to 55,845 units following a slight increase of 0.4% in 2020, according to Statistics Finland. But in the first two months of 2022, transactions fell slightly by 2.2% from a year earlier, to 8,255 units.
Dwelling starts in residential buildings fell slightly by 1.4% y-o-y to 9,193 units in Q1 2022 while completions rose by 5.1% to 7,656 units.
Rents, rental yields: moderate yields in Helsinki at 4.11%
Helsinki apartment costs are around €6,609 per sq. m.
Finland: typical city centre apartment buying price, monthly rent (120 sq. m)
Buying price
Rate per month
Yield
Helsinki
€ 793,080
€ 2,718
4.11%
Recent news. The European Commission recently slashed its 2022 growth projections for Finland to 1.6%, down from the prior year's 3.5% expansion, mainly due to the adverse impact of the war in Ukraine.
The Finnish economy expanded by 4.3% year-on-year in Q1 2022, accelerating from 2.9% growth the previous quarter, according to Statistics Finland. The economy grew by just 0.4%, during the latest quarter, on a quarterly basis.