House prices up 9.42% during 2020
After eight years of strong house price growth, the U.S. housing market remains surprisingly vibrant. The S&P/Case-Shiller seasonally-adjusted national home price index rose by 8.89% during 2020 (inflation-adjusted), a surprising increase on the previous year's 1.37% growth. Real house prices increased 3.27% during the latest quarter. The Federal Housing Finance Agency's seasonally-adjusted purchase-only U.S. house price index rose even strongly, with a 9.42% increase in 2020 (inflation-adjusted), up from the previous year's 3.26% growth and the biggest y-o-y increase ever recorded. The FHFA index rose by 3.57% q-o-q during the latest quarter.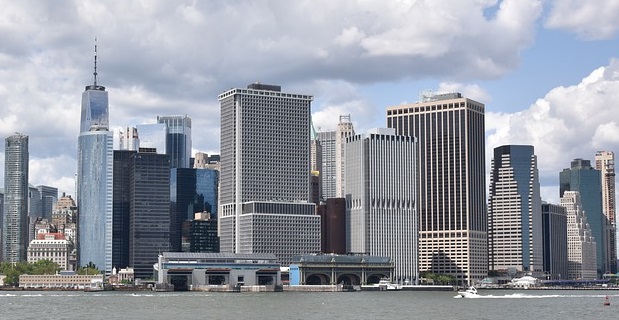 Demand continues to rise strongly; construction activity mixed
Housing demand continues to rise strongly, despite the economic fallout from the coronavirus pandemic. Sales of new single-family houses surged 19.3% y-o-y to a seasonally-adjusted annual rate of 923,000 units in January 2021. Likewise, existing home sales rose by 23.7% y-o-y to a seasonally-adjusted annual rate of 6.69 million units in January 2021.
New housing starts fell by 2.3% y-o-y to a seasonally-adjusted annual rate of 1,580,000 units in January 2021, while completions were up 2.4% y-o-y to 1,336,000 units.
U.S. homebuilder sentiment rose to 84 in February 2021, up from 83 in the previous month and 74 in the same month last year, as low interest rates continue to buoy the housing market despite rising construction costs, according to the National Association of Home Builders (NAHB)/Wells Fargo Housing Market Index (HMI). Sentiment plunged to 30 in April 2020 when the COVID-19 pandemic shut down the US economy. A reading of 50 is the midpoint between positive and negative sentiment.
Rents, rental yields: poor yields in New York, at 2.91%
New York apartment costs are very high, at around $17,191 per sq. m.
United States: typical city centre apartment buying price, monthly rent (120 sq. m)
Buying price
Rate per month
Yield
New York
$2,037,340
$4,942
2.91%
Recent news: The U.S. economy contracted by 3.5% in 2020 from a year earlier, in contrast to annual expansions of 2.2% in 2019, 3% in 2018, and 2.3% in 2017, according to the U.S. Bureau of Economic Analysis (BEA). This was the biggest economic decline since demobilization from World War II in 1946.
The economy is expected to bounce back this year with a projected GDP growth of 5.1%, according to the International Monetary Fund (IMF), amidst accelerated vaccine distribution and new government economic stimulus. Last year, the federal government spent about US$3 trillion in emergency funding – equivalent to 15% of the country's GDP.