House prices were down 2.21% during 2021
Egypt's house price movements have been very erratic recently. The nationwide real estate index fell by 2.21% in 2021 from a year earlier, following y-o-y declines of 14.38% in 2020, 2.28% in 2019, 19.24% in 2018, and 11.49% in 2017. Real house prices fell by 3.41% q-o-q during the latest quarter.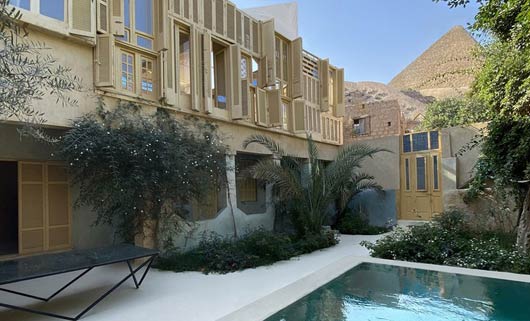 Property restrictions lifted
The price decline reflects considerable overbuilding, and the government's promotion of a new capital, which will lead to removal of government offices.
President Abdel Fattah el-Sisi recently removed the last restrictions on foreign ownership of land and property in Egypt, in an effort to buoy the housing market. He also allowed the government, the biggest landowner in Egypt, to use its land for public-private partnership schemes. These improvements, together with the fundamentally strong local demand, is expected to boost the housing market in the coming years.
Rents, rental yields: excellent yields in Cairo at 9.40%
Cairo apartments are inexpensive at around $831 per sq. m.
Egypt: typical city centre apartment buying price, monthly rent (120 sq. m)
Buying price
Rate per month
Yield
Cairo
$124,650
$977
9.04%
Recent news. Egypt has successfully weathered the adverse impact of the COVID-19 pandemic, with its real GDP rising by 3.6% in 2020 and by another 3.3% in 2021. In fact, Egypt is the only nation in the MENA that avoided a negative GDP growth during the onset of the pandemic. The economy expanded by a healthy 4.8%, on average, in the past five years, as various economic reforms have successfully buoyed business investment and private consumption.
The Egyptian economy is projected to expand strongly by 5.6% this year, according to the International Monetary Fund (IMF).