House prices down 21.51% y-o-y in Q2 2019
Egypt's housing market continues to struggle, with the nationwide real estate index plunging by 21.51% during the year to Q2 2019, in sharp contrast to a y-o-y rise of 12.17% in Q2 2018. Nominal house prices also fell by 14.15% y-o-y in Q2 2019.
Real house prices increased 4.77% q-o-q during the latest quarter.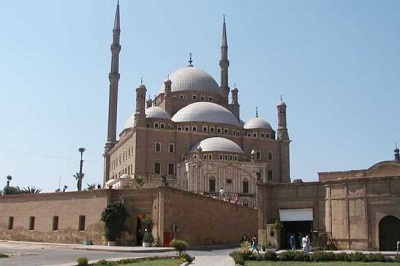 Property market outlook remains positive.
Despite this, Egypt's housing market is widely expected to improve in the coming years – and high-end construction is booming to meet demand. Why? Consider the situation from the perspective of the wealthy Egyptian. If he lives abroad, Egyptian property has suddenly become much less expensive, because of the currency depreciation. In July 2019, the average exchange rate stood at EGP 16.61 per USD 1 – about 47% decline from its value of EGP 8.88 per USD 1 before the decision to float the currency. There is a huge, real demand for housing in Egypt, as the country's population increases by 2.5 million annually and there are about one million marriages taking place every year.
However some suggest there is over-supply, because the state itself is investing in construction (through the army), especially in Egypt's new capital.
Rents, rental yields: excellent yields in Cairo at 9.40%
Cairo apartments are inexpensive at around $831 per sq. m.
Egypt: typical city centre apartment buying price, monthly rent (120 sq. m)
Buying price
Rate per month
Yield
Cairo
$124,650
$977
9.04%
Recent news. After expanding by an average of 4.6% annually in the past four years, Egypt's economy is expected to remain strong, with projected growth of 5.5% this year and 5.9% in 2020, as various economic reforms are expected to support business investment and private consumption in the coming years, according to the International Monetary Fund (IMF).
The government's IMF-spurred policy reforms have contributed to an upgrade of its sovereign credit rating by Fitch Ratings in March 2019 and followed by Moody's in April 2019.