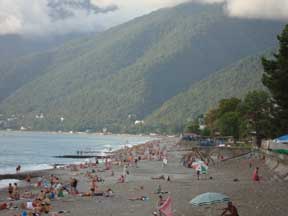 Taking advantage of the gradual reduction of taxes for non-residents in the country Georgia, American real estate billionaire Donald Trump has unveiled plans to undertake a luxury apartment complex facing the coasts of the Black Sea.
Mr. Trump early this week revealed the project to be built in the city of Batumi and construction will likely commence in early 2013. President Mikhail Saakashvili of Georgia joined Mr. Trump during the project unveiling.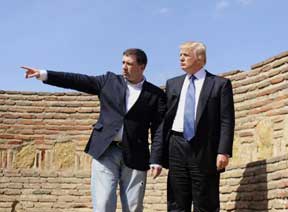 The Silk Road Group will undertake the construction of a 47-storey Trump Tower, according to a license agreement signed in New York by Mr. Trump and Mr. Saakashvili last year.
Georgia's economic progress, according to Mr. Trump has been very encouraging for investors like him, which he attributed to key economic and fiscal reforms.
A research made by Global Property Guide on Georgia indicates the taxation imposed by the government.
Income Tax
Non-resident individuals are taxed at a flat rate of 20%. The income tax rate will be reduced to 18% in 2013 and further reduced to 15% on 2014.

Non-residents earning rental income is taxed at a flat rate of 20%. While capital gains realized from sales of properties not connected with business activities are exempt from taxation if the property was held for more than two years before it was sold. Otherwise, capital gains are taxed at 20%.