Over the past couple of years, real estate investments have generated firm cash flow and returns. However, since the virus outbreak, the reality has quickly changed, and the real estate market has been hit hard across Europe. A range of issues have surfaced such as service providers struggling to reduce health risks for their employees and customers and developers not being able to obtain permits subsequently leading to construction delays. That said, the outbreak of the supposedly insurmountable Covid-19 outbreak has proved to be a stumbling block for European Real Estate markets. The breakneck spreading speed of the coronavirus worldwide has forced governments to take strong and substantial containment measures, leading to a sharp decline in GDP for European countries in 2020 to an extent never seen since 1945.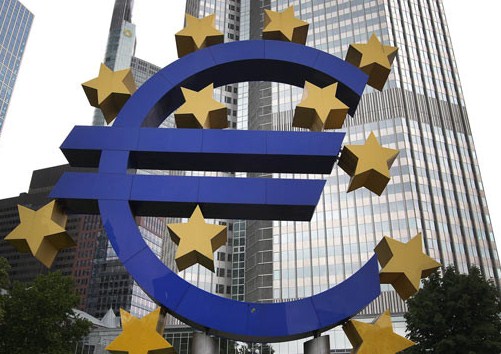 The European residential market has got badly affected by the pandemic-induced lockdowns and subsequent decline in the GDP activity. From practical issues such as a temporary halt in viewings to the ever-increasing lack of confidence in the market due to fears of economic downfall, insecurity about employment and income prospects all have left a turbulent shock to the European market.
According to one of reports by Natixis, which conducted a study about the impact of the Covid-19 crisis on real estate valuations in the form of an econometric exercise which focused on four main European markets, namely Germany, France, Spain and Italy. The report showed residential properties to be more resilient, followed by offices and retail. However, the studies expected that the housing prices would drop by 5% at the end of this year. In addition to this, the report finds that the GDP level at the end of 2021 will be still below the level at the end of 2019. (Cuilliere, 2020) That said, this portrays how strongly the Covid has impacted the European Real Estate market.
At a time when the Real Estate is suffering from the effects of Covid19, countries have come with their own policies to deal with it. For instance, in Europe, some countries, including Germany, France and the UK, have suspended evictions. Similarly, Italy and the U.K have started providing temporary mortgage relief to their citizens and various European banks are being strongly encouraged to give relief to their customers while governments have granted retailers tax reliefs. In addition to this, across various locations in Europe, tenants have been offered mortgages and rent holidays. (Strategy, 2020) Not only this, countries like France and Italy have suspended construction until further notice. However, still the impact of the pandemic on real estate in all the major European countries have widely varied. Some of them have come to a crashing halt, while others have opted to go for the use of technology to carry on buying and selling. Following is an overview of what the countries are up to.
Britain: Most of the estate agents have shut down their offices, in person viewing of the properties have been banned. Furthermore, construction of new homes and on building sites have been mothballed, which eventually might lead to a longer-term impact on the supply of new homes.
Spain: The country's property market was still recovering from the financial crisis as it was one of the worst-hit European nations and now she is in the grip of a pandemic. Many residents in the country have been priced out of the market, while extremely tight mortgage-lending rules and regulations are preventing many from buying and selling. Owners are generally preferring to wait for the pandemic to pass before listing their properties.
Germany: The German real-estate market, comparatively, has not remained as volatile compared with the rest of the European countries like England or France. It is expected that the investors may jump into the market in the next month because of the fact that the residential market in Germany is significantly stable.
On the other hand, massive unemployment, wage cuts, business failures, and job uncertainty due to the economic impacts of Covid19 have pushed people to force sell their properties to meet their needs. This might be more problematic for such people specially during these times as selling a home is stressful enough especially in the age of social distancing. In such cases, it would be better for them to choose cost saving options when selling/buying a property. If you are wondering how that is possible, the simple solution to that is to turn to online websites where one can deal with the property without an estate agent.
This is actually the safest and economical way in the age of Coronavirus as literally just overnight, social distancing and the lockdown of physical spaces have increased the importance of digitization. Having mentioned that, within residential real estate, players that have invested in digital sales like using virtual open houses and virtual reality will more quickly cope up with their business.
Following are some of the important points why online selling/buying of the property is better.
It saves their money as there is no third party involved.
It's safe since you don't go out and expose yourself to people during the pandemic.
Saves time as otherwise meetings can take hours.
Online Virtual (3D) tours, drone videos and pictures can help people to make better choices.
In short, selling/buying on the internet means traditional constraints to retail growth – eg. finding and paying a chunk of your amount to third parties is not required. Additionally, it widens your options.
While mentioning the ways to deal with your property, it's also pertinent to mention here changes to the European real estate investments. According to various reports a steep decline in European real estate investment has been noticed and the indicators suggest a sharp Covid-19 downturn in coming months. Evidence points that commercial real estate investment volumes in Europe are likely to slide over in 2020 as the economic and market shocks of the Covid-19 are keeping on having inverse impacts in the market.
Tom Leahy, a Senior Director EMEA Analytics at Real Capital Analytics said that the data collected by their company for April 2020 doesn't even give a faint hope of real estate market getting back on track. The data demonstrates that cracks have already starting to emerge in the European real estate transaction volumes, specially keeping in view the IMF forecasts which have already indicated that the coronavirus crisis will probably result in the worst recession ever since the Great Depression with highly falling GDP aided by declining trade volumes, low consumer confidence and on the top of that with rising unemployment. (Leahy, 2020) He further said that the Covid-19 crisis is completely different and should not be compared to the Global Financial Crisis as the crisis is gradually unveiling and intensifying already prevailing weaknesses. Therefore, the Real Estate Market should be ready for all the unexpected upcoming possible situations.
While it is still early to tell which European cities and countries will perform better in the deepening recession, according to different reports Germany has so far proved to be relatively resilient during the Corona times as she has accounted for more than half of all transactions in Europe. Not only this but last month the German institutional investors were interestingly involved in over 50 per cent of all transactions compared with a more usual average of 20 per cent. However, except Germany most of the European stock markets highlight an upcoming disaster for the real estate sector — not only for landlords, but also for their tenants.
That said, according to the S&P Europe Broad Market Index, which tracks the share prices of more than 1,500 listed companies in Europe, the total return in euros has fallen by 33.3% since the beginning of January 2020, around the time the Coronavirus was first officially surfaced in China. (Cathal & Chris, 2020) Statements from major listed European retail landlords like Deutsche EuroShop AG, Unibail-Rodamco-Westfield, Eurocommercial Properties NV and Wereldhave NV have also highlighted the impact of the virus on their tenants and prospective rental income.
Keeping in view all the analyses and reports, the overall market environment remains highly uncertain. Currently, according to some expert reports the residential market remains to be more resilient with the order of magnitude of the decline in valuation of 5%, followed by offices 10% to 20% and retail real estate up to 30%. Companies engaged primarily in retail portfolios have been hit hard as their prices have fallen broadly in the past couple of months, regardless of individual performance and fundamentals. On the other hand, in a nutshell, the residential market of Germany is expected to outperform other European markets.
With different governments now relaxing the lockdown and restrictions getting loosen down, Europe's housing market may show signs of life, but it is quite early to predict anything. Therefore, in order to be on the safe side, real estate should be all prepared to deal with the worst.