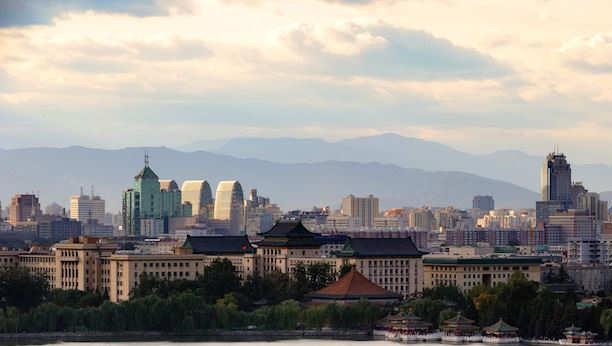 Chinese buyers continue to snap up foreign properties, despite all the restrictions imposed on them by governments around the world - including their own.
Mainland Chinese residential and commercial international property purchases in 2017 reached a new record of $119.7 billion, up 18.1% from the $101.4 billion in 2016, according to Juwai, an online Chinese real estate portal.
Juwai expects mainland Chinese commercial and residential property investment to increase 3% to 8% this year from a year ago, bringing investment amounts up to $123.3 billion to $129.3 billion globally.
This is happening despite restrictions in several countries.
New Zealand banned most foreigners from buying existing homes earlier this month. Similar restrictions have been imposed on foreign buyers in several cities in Australia, in Canada and in Hong Kong recently.
The Malaysian government had recently announced that foreign buyers would be banned from purchasing units in the US$100 billion (S$137 billion) Forest City property project, which is being built on four man-made islands in the Strait of Johor facing Singapore's Tuas. Prime Minister Mahathir Mohamad however wheeled back on the ban later, saying foreigners could buy residential units but they would not be issued visas. Chinese buyers account for about two-thirds of Forest City units sold so far.
Beijing began to impose the new capital controls in November, introducing strict limits on investments abroad in an effort to close off an avenue widely used to get money out of China. Any capital transfer of $5 million or more by companies or investment funds is now closely scrutinized, with Chinese banks requiring customers purchasing foreign currency explain how they will use the funds.
"The markets where concern about foreign buyers (have) been greatest are those with a combination of factors, usually including high population growth, constraints that limit the construction of new housing, cheap and available mortgage credit, and rapid price gains," said Carrie Law, CEO and director of Juwai.
"Foreign and especially Chinese buyers have just had the bad luck of becoming visible in markets around the globe at the same time as interest rates hit extraordinary lows. Low rates, of course, lead to higher prices and hot markets, meaning that affordability fell," Law was quoted as saying.