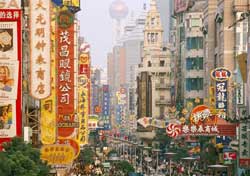 China's tightened grip on property laws may soon loosen up as the country's domestic growth is seen feebly moving up in the first six months of 2012.
Analysts are anticipating a slower growth expansion for the entire first half of 2012, factoring weaker exports and manufacturing output presented a week ago.
A Bloomberg survey of 38 economists supports a stifled economic growth in China during the Q2 2012 period of no more than 7.7% compared to the actual Q1 2012 data of 8.1%. The official data from the state-run statistics bureau will be release tomorrow.
Capital Economics Ltd- London said in a note to clients that it would be difficult to stabilise the growth expectations and hit national targets without a major boost for the property sector.
In a similar tone, Citigroup Inc analysts led by Oscar Choi in Hong Kong wrote in a July 11 research note, that in order to entice developers to take up more investments in the sector, it needs to loosen up the local property sector.
Property-related industries especially those in construction will also benefit from the sector's recovery, UBS-AG said in another report.
"Significant loosening in the property market looks unavoidable in order to entice developers to pick up investment," Citibank said.
Some local authorities have creatively introduced some piecemeal measures to encourage property buying in other cities. In Yangzhuo City, some subsidies were given to buyers; in Beijing, discounts were given to first-time home buyers and in Shanghai, the tax threshold was raised on some home purchases.
Bloomberg and Centaline Property Agency Ltd. took note that there are now 30 cities in China pursuing some property policies that said to boost buying without creating a property bubble.
Sources: Bloomberg, Centaline Property Agency data