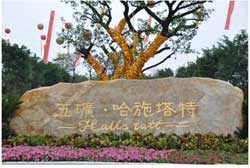 China's property developers have tried to replicate homes in historical cities in Europe in order to boost sales or draw in some new investors.
From copying quaint Austrian villages to including Spanish-style archways and crimson tiled roofs, Chinese developers have tried some old and new tricks to lure back investors in the China property market, but were met with some cold reception lately.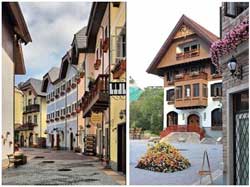 In the city of Huizhuo, province of Guangdong, China MinMetals introduced early this month their version of Austria's Hallstatt. In Qingdao, Spanish homes debuted with hype early this week by Century Town Properties.
The tight financing policies now governing China's property markets will remain as one of the biggest hurdles in this segment, notes Wei Yao, economist of Societe Generale.
Yao adds that although affordability has significantly improved, it has yet to fully flag down its glaring disparity with regards to incomes earned by households especially the newly graduates with still low salaries.
So-called price-to-income ratios had not been very well in key Chinese cities of Beijing placed at 11.6, Shenzhen is at 15.6 and Shanghai at 12.4, data from the national statistics bureau indicated.
In Qingdao, with price to income ratio at 7, sales had not improved either, according to Century Town, a property developer in the city.
A Century Town agent said that in spite the price plummeting more than twice these past 8 months there has not been that much buyers. She notes that this is perhaps linked to the government policy of hindering the purchase of second to third property.
Moreover, this has discouraged some developers from pursuing new projects until they sell or rent out existing housing projects. Thus, the decline of the property construction growth, which accounts for 15% of the GDP, had also pulled down the country's economic forecast to no less than 7% by end of 2012.
According to state statistics bureau, Property construction has accounted for about 15 per cent of China's gross domestic product in recent years and its deceleration has taken a toll on the economy. China's growth is forecast to slow to an annual rate of about 7.5 per cent in the current quarter, its slowest since early 2009.
A related report from the Financial Times said that the central government has recently dared to ease the reins by impinging banks to offer mortgage loan discounts to first-time buyers, thus, pushing for cheaper construction of low-cost housing.
Source: Financial Times, China Daily News