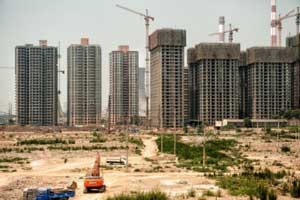 China is quite uncomfortable with the prospect of rising home prices in the country in spite tougher property curbs since 2010.
Harping on possible unrest among the very low to middle class families in China the state-government is bound to add stricter rules to reign in home prices, the China Securities Journal reports on Tuesday.
New cities aside from Beijing, Shanghai and Chongquing will be added to the list with experimental property tax reforms such as higher taxes on second homes and stricter qualifications on first-time home buyers.
What the state-government can do is ensure the land banking supply and accelerate the construction of government- subsidised homes, the China Securities journal further notes.
In a recent study by Reico, the research arm of the China Real Estate Chamber of Commerce, housing inventories are seen lower than 2012.
Thus, property prices will continue to rise for the rest of 2013 because of the decline in areas made available for home construction development.
Struggling to sustain economic growth in key cities, some administrative offices and real estate firms used other sweeteners such as free automobiles and trips abroad for first-time home buyers.
Nonetheless, the prerequisites to qualify such as residency status and minimum amount of taxes paid are far greater to entice first-time home buyers, a real estate agent based in Shanghai explains.
In January, China's National Bureau of Statistics listed home price increases in 53 out of the 70 major cities. The statistics agency recorded a month-on-month increase of 2.2%.