House prices up 4.37% y-o-y in Q1 2020
Chile's housing market remains robust, as interest rates continue to fall and the impact of the property sales tax introduced three years ago has waned. The average price of new apartments in Greater Santiago rose by 4.37% during the year to Q1 2020, after y-o-y rises of 5.51% in Q4 2019, 5.71% in Q3, 9.25% in Q2, and 4.9% in Q1. On a quarterly basis, house prices increased slightly by 0.26% in Q1 2020.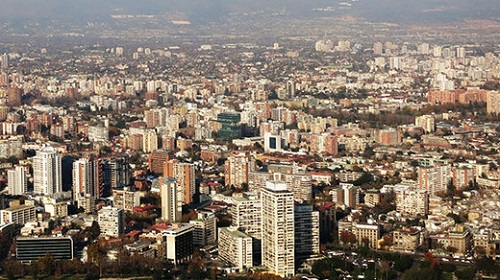 Demand and supply are falling. In Q1 2020, new home sales in Greater Santiago area plummeted by 46.7% y-o-y to 4,361 units, following a 6.9% decline in 2019, according to the Chilean Chamber of Construction (CChC). Likewise the first seven months of 2019, the total number and area of dwellings authorized fell by 10.9% and 9.7%, respectively.
Rents, rental yields: moderate yields in Santiago at 4.1%
Santiago apartment costs are low at around $3,256 per sq. m.
Chile: typical city centre apartment buying price, monthly rent (120 sq. m)
Buying price
Rate per month
Yield
Santiago
$390,720
$1,336
4.1%
Recent news. Chile's economy grew by 0.4% in Q1 2020 from a year earlier, an improvement from the previous quarter's 2.1% decline. On a quarterly basis, economic activity bounced back by 3% in Q1 from a 4.1% contraction in Q4 2019. Despite the improvement, the coronavirus pandemic is expected to drag the economy down, with a projected GDP contraction of 4.4% in 2020 - the first decline since 2009. Moreover, the uncertainty surrounding the upcoming constitutional process may hamper economic recovery after the pandemic.