House prices up 6.5% y-o-y in Q3 2019
Chile's housing market remains robust, despite the introduction of a property sales tax in the past two years. The average price of new apartments in Greater Santiago rose strongly by 6.5% during the year to Q3 2019, following y-o-y rises of 9.05% in Q2 2019, 5.04% in Q1 2019, 6.94% in Q4 2018 and 4.29% in Q3 2018. On a quarterly basis, house prices increased slightly by 0.24% in Q3 2019.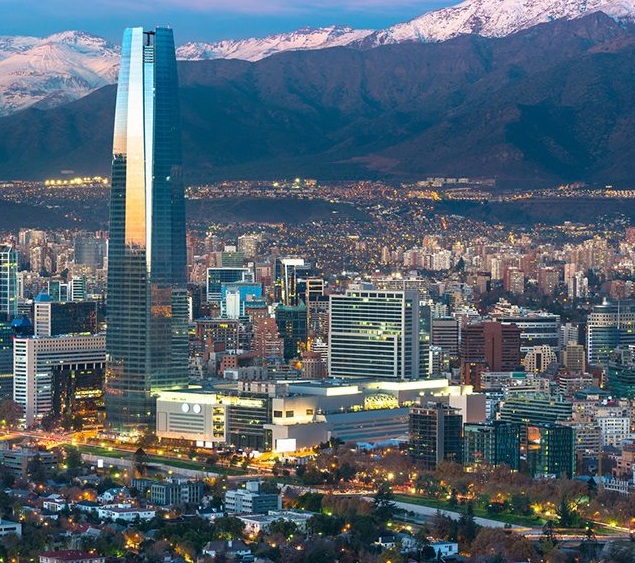 The impact of the imposition of 19% VAT on property sales by "habitual sellers" such as real estate companies is diminishing. In 2018, new home sales across the country rose by 5.5% from a year earlier, with a 6.3% increase in the Greater Santiago area, according to the Chilean Chamber of Construction (CChC).
Rents, rental yields: moderate yields in Santiago at 4.1%
Santiago apartment costs are low at around $3,256 per sq. m.
Chile: typical city centre apartment buying price, monthly rent (120 sq. m)
Buying price
Rate per month
Yield
Santiago
$390,720
$1,336
4.1%
Recent news. Chile's economy grew by 3.3% in Q3 2019 from a year earlier, up from y-o-y expansions of 1.9% in Q2, and 1.6% in Q1, thanks to improving prospects for the mining industry, according to Banco Central de Chile. Chile is the top copper producer in the world.
However, the protests that began in early-October 2019 have since dampened prospects from the remainder of the year, prompting the government to lower its economic growth forecast for 2019 to a range of 1.8% to 2.2%, from the earlier projections of 2.4% to 2.9%. The social unrest was sparked by a rise in metro fares, but reflected much larger resentment at the government's failure to address growing inequality. Accordingly, the unrest had cost the country an estimated US$3 billion of damage and lost earnings.