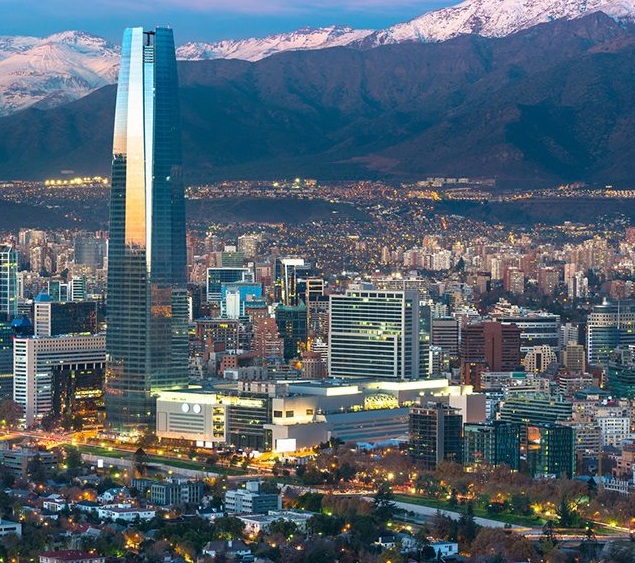 Trend: house prices up 6.94% y-o-y in 2018
Chile's housing market remains robust, despite the introduction of a property sales tax in the past two years. The average price of new apartments in Greater Santiago rose by 6.94% during 2018, a slight improvement from the previous year's 6.69% y-o-y rise. On a quarterly basis, house prices increased 1.88% in Q4 2018.
Analysis: The impact of the imposition of 19% VAT on property sales by "habitual sellers" such as real estate companies is diminishing. During 2017, the number and value of home sales in Greater Santiago (after a significant drop last year) rose by 16.4% and 21.1%, respectively, according to the Chilean Chamber of Construction (CChC), compensating for the prior year's slump. In the first nine months of 2018, the number of home sales in Greater Santiago increased 8.7% to 25,598 units compared to the same period last year.
Rents, rental yields: moderate yields in Santiago at 4.1%
Santiago apartment costs are low at around $3,256 per sq. m.
Chile: city centre apartment, buying price, monthly rent (120 sq. m)
Buying price
Rate per month
Yield
Santiago
$ 390,720
$ 1,336
4.1%
Recent news. Chile's economy grew by 4% last year, an improvement from meagre growths of 1.3% in 2016 and 1.5% in 2017, amidst higher copper prices and improving business sentiment after the resolution of political uncertainty related to the 2017 presidential elections. The economy is projected to expand by 3.4% this year and by another 3.2% in 2020, according to the International Monetary Fund.