House prices up by 8.39% during the year to Q1 2021
After a two-year slowdown, Canada's housing market bounced back strongly last year despite the COVID-19 pandemic. House prices in the country's eleven major cities rose by 8.39% during the year to Q1 2021, a sharp acceleration from the previous year's 2.92% growth. Quarter-on-quarter, house prices increased slightly by 0.73% in Q1 2021.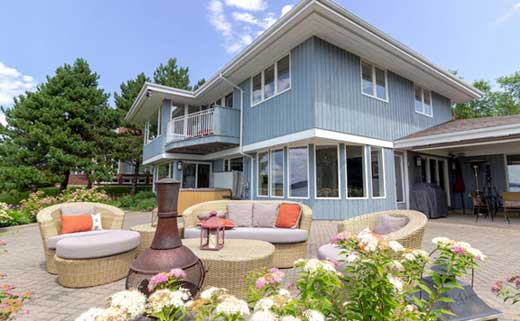 Sales rising strongly, construction activity gaining momentum
Demand has rebounded quickly with sales rising by a whopping 256% y-o-y in April 2021, the best April ever according to the Canadian Real Estate Association (CREA). During 2020, home sales reached a new record of 551,392 units, up 12.6% from a year earlier and 2.3% above the previous peak set in 2016.
Housing starts surged 48.2% y-o-y to 59,177 units in Q1 2021 and completions increased 5.3% to 46,019 units over the same period.
Central bank actions to raise mortgage downpayment requirements and reduce amortization periods, among others, resulted in a sharp slowdown in house price growth in 2018 and 2019. But as the impact of these curbs have waned, the housing market has bounced back.
Rents, rental yields: yields are lowish, at around 3.27%
Zurich apartments are expensive, at around €11,467 per sq. m.
Switzerland: typical city centre apartment buying price, monthly rent (120 sq. m)
Buying price
Rate per month
Yield
Zurich
€ 1,446,840
€ 3,946
3.27%
Geneva
€ 1,377,120
€ 3,827
3.33%
Recent news: Canada's economy contracted by around 5.4% last year, as consumer spending and business activity almost ground to a halt due to the COVID-19 pandemic, according to Statistics Canada. It was the steepest annual decline since quarterly data were first recorded in 1961.
As the economy recovers the International Monetary Fund (IMF) has upgraded its 2021 growth forecast for Canada to 5%, up from its initial projection of 3.6%. The Bank of Canada (BoC) is even more optimistic, raising its full-year GDP growth forecast this year to around 6.5%, up from its January estimate of 4% expansion.
In April 2021, the BoC kept its key rate unchanged at 0.25%, after cutting it three times in March 2020 (cumulative rate cut of 150 basis points).