House prices down 19.15% during the year to Q1 2022
The average price of high-end condominium units in Phnom Penh plummeted by 19.15% y-o-y (inflation-adjusted) to USD 2,633 per sq. m. in Q1 2022, far worse than the previous year's 4.51% decline. On a quarterly basis, high-end condo prices fell 5.76% in Q1 2022, also in inflation-adjusted terms.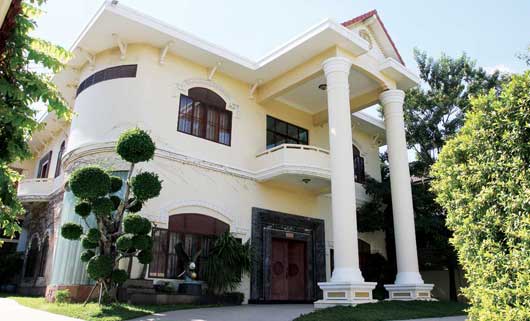 Housing market cooling, amidst oversupply
Phnom Penh's apartment market has been cooling recently mainly due to the oversupply of apartments in the city, according to local real estate experts. It is expected that 2022 will see additional completions of 13,000 condo units, according to CBRE Cambodia.
In Q1 2022, there were three major condominium developments completed in Phnom Penh, including the Picasso City Garden and the M Residence both located at Beoung Keng Kang District, and The Peninsula Private Residences at Chroy Changvar District, according to CBRE Cambodia. New launches slowed recently as the market tried to absorb the remaining stock.
Rents, rental yields: yields in Phnom Penh are moderately good, at around 5.33%
Phnom Penh apartment costs are low, at around $2,913 per sq. m.
Cambodia: typical city centre apartment buying price, monthly rent (120 sq. m)
Buying price
Rate per month
Yield
Phnom Penh
$349,560
$1,553
5.33%
Recent news: Cambodia's economy grew by 5.1% during 2021, in sharp contrast to a 3.1% contraction in 2020, thanks to increased private consumption and the rise in tourist arrivals as coronavirus restrictions loosened. Before the pandemic, the economy grew by an annual average of 7.2% from 2011 to 2019.
The Cambodian economy is projected to grow by 5.1% this year and by another 5.9% in 2023, amidst a strong rebound in exports and domestic consumption, according to the IMF.