In Sao Paulo, house prices fell by 0.7% during 2020
Brazil's housing market remains fragile with house prices in Sao Paulo falling slightly by 0.7% during 2020, following y-o-y declines of 1.96% in 2019, 1.89% in 2018, 1.5% in 2017, 5.53% in 2016 and 7.38% in 2015. On a quarterly basis, house prices in Sao Paulo fell by 2.12% in Q4 2020.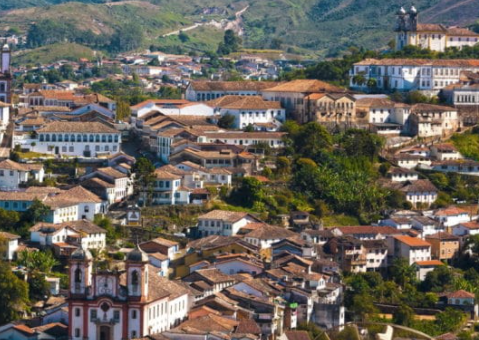 Demand and supply rising strongly
Yet demand is surging thanks to historic-low interest rates, after slumping due to the COVID-19 pandemic. In December 2020, Sao Paulo State Housing Union (Secovi-SP) recorded 8,799 new residential units sold in the city of Sao Paulo, up strongly by 26% from a year earlier. Likewise, the recent easing of coronavirus-related restrictions have caused residential construction activity in São Paulo to bounce back, with launches rising by a huge 78% y-o-y to 22,584 units in December 2020, according Secovi-SP.
The corruption scandals faced by former presidents Dilma Rousseff and Michel Temer helped Jair Bolsonaro, a right-wing retired army officer, sweep to victory in the October 2018 presidential election. But more than a year into his presidency congress is blocking most of his plans and his Cabinet is in disarray. In November 2019, Bolsonaro launched a new political party, the Alliance for Brazil (APB), after his relationship with the right-wing Social Liberal Party (PSL) collapsed as they fought for control of its large campaign funds. PSL had emerged from obscurity in 2018 to become the second largest party in Brazil's Congress after Bolsonaro made it the vehicle for his presidential run.
Bolsonaro has been widely criticized for his handling of the COVID-19 pandemic, refusing to support measures to halt the spread of the virus. In fact Bolsonaro has urged state governors to lift preventive lockdowns arguing that the economic damage far outweighs the public health risks. Brazil, by some measures, is the new epicentre of the outbreak, registering higher daily averages than any other part of the world, except the United States. The central bank has reduced interest rates to rescue the economy, and as always that tends to mean a surge in housing demand – and that's what is happening in Brazil.
Rents, rental yields: rental yields are moderate ranging from 3% to 6%
Rio apartments costs are around $4,370 per sq. m.
Brazil: typical city centre apartment buying price, monthly rent (120 sq. m)
Buying price
Rate per month
Yield
Sao Paulo
$524,400
$1,000
5%-6%
Rio de Janeiro
$709,200
$1,200
3%-4%
In January 2021, the Central Bank of Brazil kept its benchmark Selic rate at an all-time low of 2%, following five consecutive rate cuts last year in an effort to buoy economic activity.