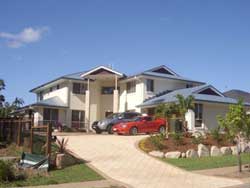 Australia's mortgage delinquency rates are seen improving in the next six to 12 months as the impact of the interest rate cuts cascade to consumers' pockets.
This was the positive analysis of Fitch Ratings analyst James Zanesi in an interview with Smartcompany.com, a website targeting small to medium businesses and entrepreneurs.
Mr. Zanesi notes that the monetary policy decision of the RBA will have a positive impact in lowering mortgage delinquency rates in the near term.
He commented on the latest data released by the Australia Bureau of Statistics, which shows the states with the highest mortgage delinquency rates as of the first quarter of 2012.  
The Australian region of Queensland has been ranked with the worst mortgage delinquency rates of 30 +days of 1.86% as of March 2012. This is above the national average of 1.6%.
Since the report was published in November 2007, this is the first time that the Queensland states performed poorly in terms of mortgage payments. The New South Wales Region performed better this year.
It has been noted in the Gold Coast that mortgage loans were overdue by more than 90 days and the cities of Ipswich and Logan are worst performing areas.
Australia's Bureau of Statistics report indicated that that the tourism regions of the Gold and Sunshine Coasts are at risk of higher volatility than the rest of Queensland because of the diversity of their economies that could directly impact home and mortgage prices.
Mr. Zanesi explained in the interview that majority of those in arrears are  not owner-occupiers but investors.
"A large number of the houses in those areas are investment homes or second homes. When house prices are going down you might have a borrower who is trying to hold onto a home because they don't want to make a loss," The Sydney Morning Herald quoted Mr Zanesi.
Sources: Smartcompany.com, Sydney Morning Herald, ibtimes.com