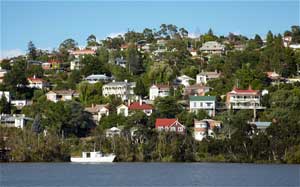 Australia has the most affordable prices since the 2009 global financial crisis hit economies world-wide.
A report by the HIA-CBA Housing Affordability Index had shown that based on data gathered since 2009 on mortgage costs, home prices and corresponding household income, conditions had been favourable to potential home buyers.
The string of factors that include rising wages, interest rate cuts, and slow home price growth had increased affordability levels in Australia by 5.5% in Q4 2012, an 18% increase y-o-y. 
Melbourne recorded a 4.1% growth in prices in Q4 and 25% since the market's peak in December 2010. In Sydney, price levels rose 5.3%--the most expensive. While Hobart is the most affordable.
Mr. Shane Garrett, HIA's senior economist, notes that affordability would even be more favourable for consumers and buyers if the lenders passed on the rates fully.
Mr. Garrett points out that in spite the relative affordability of some homes, sales activity had not fully picked up.