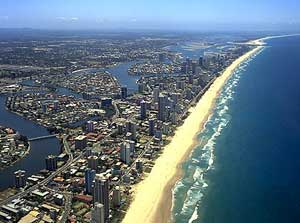 Australian consumers have now taken a special liking on property believing property prices and skidding interest rates are quite good indicators to buy a new home.
In the latest survey done by the Commonwealth Bank-Mortgage and Finance Association of Australia (MFAA), a majority or about 77.9% of the 1,423 respondents have shown more confidence in acquiring a new home believing that prices have stabilised until year-end.
This is the highest level of financial confidence that sprung out of Australian households since May 2011.
"The property market is all about confidence and the survey confirms that good times are ahead, especially as interest rates continue to fall," MFAA chief executive Phil Naylor said in a statement.
The recent decision of the Australian central bank to lower benchmark interest rates further had bode well and seen to boost up demand for the local property market.
The CBA-MFAA report noted that compared to six months ago, majority of home loan borrowers were finding it easier to make mortgage repayments these days.
"The up-tick in home buyers' optimism is being driven by flat property prices and continuing falls in interest rates, creating a 'buyer's market'," the CBA-MFAA added.
Commonwealth Bank of Australia executive general manager of third party and mobile banking Kathy Cummings said in a separate statement that first time home buyers are now realising that it is now cheaper to buy than rent a property in some suburban areas.
"This augurs well for growth in the bottom end of the market," Ms Cummings said.
Sources: Business Spectator, CBA-MFAA