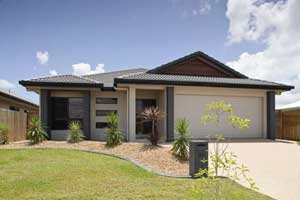 Australian home credit moderately went up in the month of January based on the financial aggregates data collected by the Reserve Bank of Australia.
Loans acquired to buy homes rose by 0.4% in January, up from a 0.3% growth recorded a month ago. This growth, however, is anaemic compared to the 4.4% growth attained during the same period in 2012.
Consumers in Australia have held back spending and borrowing for some time now, prompting the central bank to freeze further rates cut this month.
Benchmark rates will remain at 3% in the meantime to keep the balance between the country's domestic growth and the static rate of the Aussie dollar, according to analysts interviewed by Global Property Guide.
It is strategic for the RBA to keep its dovish tone to keep the Aussie dollar from surging so high and still pursue a rebalancing of GDP growth, explains former RBA board member Mr. Paul Bloxham, who is now the chief economist of HSBC Holdings Plc in Sydney.
Benchmark rates in Australia shed off 1.25 percentage points in 2012, but the appetite of first-time home borrowers remained subdued.
First-time home buyers
First time buyers in 2012 is still 17% below the average in spite the very low interest rates especially during November to December, According to the latest data gathered from RP Data.
Research analyst Cameron Kusher tells the Australian Associated Press (AAP) that between 2000 to 2012, annual average housing commitments stood at 117, 686, which is still below average, quoting data from RP Data.
RP Data is a research consultancy firm in Australia keeping a tab on home values in the country.
Home prices, on the other hand, posted small increments within the period of January to February, according to RP Data- Rismark.
Rising Prices
Five of Australia's eight capital cities have recorded growth, according to the February RP Data and Rismark home value index results.
To the end of February 2013, the index results revealed that capital city dwelling values rose by 0.3%, while a 1.2% increase was recorded in January.
The strength in the monthly result was largely driven by Australia's second largest housing market--Melbourne. Dwelling values were up 1.5% in Melbourne. Across Sydney (+0.1 %) was recorded; Canberra (+1.9%); and Darwin (+2.3%).
Brisbane recorded the largest month-on-month fall where dwelling values were down -1.1 per cent after rising 2.0 per cent in January.