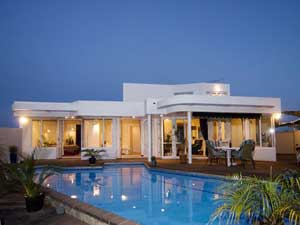 Prices of residential homes in New Zealand's prime locations in capital, Auckland, have skyrocketed beyond the usual average of $300,000 and sellers are taking advantage of this trend.
The demand has constrained the available home in Auckland's key business district these last six months making life grand for sellers, according to reports by local daily New Zealand Herald.
Records from the government home registry in Auckland showed that nine homes were sold for or even above $500,000, which is going beyond the official valuations averaging $300,000.
Homes near the schools and business areas are the ones selling at a very high price like the district of Auckland's North Shore and the Mairangi Bay property at Penzance Road.
City valuation records showed that a property along Mairangi Bay at Penzance Road was placed at $880,000 in 2011, but in May this year, it was sold for $1.5 million.   
NZ Herald reports that new property owners, Jason and Sally Galea, had been approached if they are willing to subdivide the real estate acquired, but the couple declined.
First time home buyers like the Galeas would have no problem acquiring real estate if they have the finances. Nonetheless, first time buyers relying on bank loans and other mortgage financing are not taking the risk and have considered buying outside of Auckland.
Quotable Value Limited (QV), one of New Zealand's private valuation and property information companies, said in a latest report that Auckland City recorded the steepest increase in the last 12 months at 10.7%. An increase of 8.9% has been recorded in North Shore, while home values rose 8.1% in Manukau.
Hamilton recorded rising home values at 3.1% increase on last year and 0.5% increase over the past three months. In Tauranga, a moderate increase of 2.2% year-on- year has been recorded.
Sources: NZ Herald, www.QV.co.nz