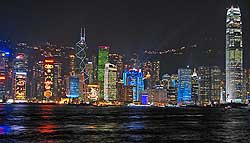 Hong Kong residents belonging to the elite, millionaire circle are still not keen increasing their property investments this year, according to a Citibank consumer survey recently released indicating the investment trends of the Chinese city's affluent class.
The survey said that 40% of the wealthy Hong Kong residents with at least a million in liquid assets cited that their preferred investment is in currency-related deposits because of the relative strength of the yuan or renminbi.
The report, which was an interview-survey done by the University of Hong Kong Social Sciences Research Centre among 4,066 adults aged 21 to 79 between November last year to January, revealed that 73% have put their money on yuan-denominated assets. The remaining 27% have placed their investments in equities in the last two years beginning in 2010.
Some 71% of the respondents have cautioned against property market investments this year, the Citibank report said.
According to Christine Lam, deputy country business manager and head of retail banking at Citibank Global Consumer Group, this wealthy segment is very conservative. Thus, only 12% bought property in 2011.
This perceived investment trend had been influenced by the restrictions set by the Chinese government to ease the strain in the property market.
The Hong Kong government imposed a Special Stamp Duty (SSD) and minimum down payments ranging from 10% and 50% imposed on foreign buyers acquiring a property priced not lower than HK$6 million and HK$10 million, respectively.
Other Chinese cities have attempted to lift the property buying restrictions, only to be reprimanded by the central government to put them back. The eastern city of Wuhu recently reversed a decision to subsidise property purchases and waive a tax.
Shanghai's Move
Shanghai, one of China's key financial districts, has attempted to break away from the strong property restrictions imposed by the government.
According to reports, the city's housing regulator had recently allowed residence permit holders with at least 3 years status to buy a second home.