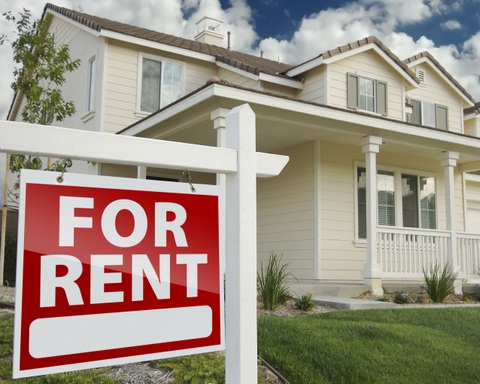 Americans are now better off renting than buying residential properties, leaving them free to invest elsewhere. Renting and reinvesting will "outperform owning and building equity in terms of wealth creation" in U.S. housing markets when viewed as a whole, according to the latest national index produced by Florida Atlantic University and Florida International University faculty.
Americans have been better off buying since 2010. Now, the rise in home prices over the past few months means those who rent will likely build most wealth.
The last time U.S. markets as a whole crossed from ownership territory into rent territory was in June 1999. They remained in that territory till January, 2010.
"It is clear that we are at a point where markets will begin to see downward pricing pressure," said Ken Johnson, Ph.D., a real estate economist and one of the index's creators in FAU's College of Business.
Currently, 16 of the 23 cities covered in the Buy vs. Rent index are in "rent territory". They include Atlanta, Dallas, Denver, Honolulu, Houston, Kansas City, Los Angeles, Miami, Minneapolis, Philadelphia, Pittsburgh, Portland, San Diego, San Francisco, Seattle and St. Louis.
The country's best buys appear to be in the Midwest and Northeast. Chicago and Cleveland have scores most favourable to ownership. Of all the cities in the BH&J Index, Johnson said, Dallas is most alarming.
"Across all of the data for the Index going back to 1982, only 49 times has a market in any given quarter been at this score or higher," Johnson said. "All of these markets experienced significant price declines in their residential housing prices."
U.S. housing markets have been slowing for the past few months. Pending-home sales declined 0.7% in July, according to the National Association of Realtors. It was the seventh-straight month in which the index was lower on an annual basis — by 2.3% in July.
"It appears sales activity crested in late 2017. It is clear affordability constraints have cooled the housing market, especially in expensive coastal markets. Many metro areas desperately need more new and existing affordable inventory to break out of this slump," said Freddie Mac Chief Economist Sam Khater.