Germany is depressingly pro-tenant
This content is archived and no longer updated.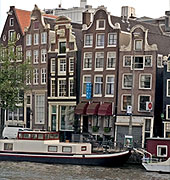 German law is PRO-TENANT, because tenants achieve security of tenure.
Rents: Can landlord and tenant freely agree rents in Germany?
Rents and rent increases can be freely negotiated and agreed upon. However the landlord can be fined if, in a time of limited housing accommodation, he demands rent in excess of 20% above the rent charged for comparable premises.
The contract may contain:
Graduated rent increase clauses, or
Indexation clauses
But the rent must remain unchanged for at least a year. The tenant must be informed, in writing, when an index-linked increase is due.
Where no indexation clause is included, a landlord may require the tenant to accept a rent increase to the rent level customary in an area, provided that the last increase of rent took place at least 15 months prior to the date when the increase is to take place. As a general rule, this type of rent increase is limited to 20% over three years. According to the law of Obligations 558, the landlord must state reasons for the rate increase, viz, expert opinion, three 'sample' rents charged for comparable properties, or show a so-called 'qualified rent table' (qualifizierter Mietenspiegel) or rental database - a statistical measure of rents issued by the local authorities and approved by landlord and tenant associations. The tenant has two months to accede to the demand; if he refuses, the landlord can sue.
Insurance
The contract should be precise about which utility charges the tenant has to pay. If responsibility for payment of utilities is not specifically passed by contract to the tenant, the landlord pays.
Affordable insurance is quite easy to get in Germany. Household contents or home insurance, or hausratversicherung, covers loss or damages of furniture, clothing, valuables and other items due to fire, storms, flood, burglary and vandalism. Taking one out is the responsibility of the property owner. Renters can also take out affordable insurance to cover the loss or damage of their own possessions, but renters' insurance will not cover damages to rental furniture.
Deposits
The security deposit must not exceed three monthly rental payments. It must be paid directly into a savings account with interest common for such savings accounts, and with a three-month termination period.
What rights do landlords and tenants have in Germany, especially as to duration of contract, and eviction?
A tenancy agreement may be concluded for a 'limited' or 'unlimited' period.
Unlimited contracts. These are the dominant, normal form of contract.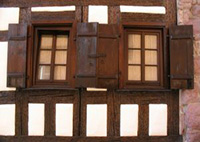 Limited contracts. Contracts can only be limited for very good reason e.g. that the landlord will, at the end of the contract, need his property for himself or his family or renovations will be done at expiration. There is no maximum period for 'limited' agreements, but they are in theory not renewable (a proviso intended to protect tenants). Any contract that lasts more than a year must be in writing.
Germany has two forms of notice:
'Ordinary' notice, only applicable to unlimited contracts;
'Immediate notice' which must be based on a specific reason, normally the breach of an important contractual duty by the other party, e.g., non-grant of use, or default of payment of rent. In this case the contract terminates with immediate effect.
The landlord can only give 'ordinary notice' if:
The tenant is manifestly in breach of contract;
The landlord needs the premises for himself or his family;
The lease contract prevents the landlord from making an economically justifiable use of the premises.
The tenant can object to the notice, and demand continuation, if termination of the lease would give rise to hardship for himself or his family that would be unjustified, even in the light of the landlord's legitimate interests.
The notice period for 'ordinary notice' can be between three to nine months (if the tenant has lived long in the premises).
The tenant does not need justification to give notice. He must generally give three months notice.
Rules against discrimination on grounds of race, religion, belief, and life-style are weak in Germany.
Legislation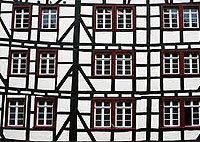 The key law is the German Civil Code (Bürgerliches Gesetzbuch or BGB), as substantially revised in 2001 and 2002; rules on tenancy are in Book 11 (Law of Obligations). In 2001 the government enacted the Tenancy Law Reform Act (Mietrechtsreformgesetz) which includes general lease contract law (535-548) and housing lease law (549-577a). In 2002 followed the Act to Modernize the Law of Obligations (Schuldrechtsmoderisierungsgesetz) (English version on-line at http://www.iuscomp.org).
Other relevant laws include the Regulation on the Calculation of Heating Costs, the 11 Calculation Regulation (on housing costs), the Law on Regulation of Estate Agencies, the Regulation on Personal Chattels and the law on Apartment Ownership.
EVICTION FOR NON-PAYMENT OF RENT

Duration until completion of service of process
29
Duration of trial
191
Duration of enforcement
111
Total Days to Evict Tenant
331
Courts: The Lex Mundi Project
How effective is the German legal system?
Tenancy law is enforced in the ordinary courts; estimates speak of 300,000 cases each year, encouraged partly by legal aid and by legal insurance policies. The courts are fair and effective; legal representation is not mandatory, but the process is slow:
Brief history: Recent changes in German landlord and tenant law
The German Civil Code (Bürgerliches Gesetzbuch or BGB) was originally based on a liberal view that citizens were rational and best left to freely make their own agreements. After World War I Germany enacted strong housing control legislation, which was strengthened by the Nazi regime. Post-World War 11 the government pursued a policy based on subsidies for housing construction; with controlled rents where subsidies had been received (though after a time the controlled rents elapsed).
Rent liberalisation began in the sixties.
Despite moves away from subsidies toward targeting the needy, house construction still receives generous tax-breaks. 60% of all German households rent. "Despite rent control regimes and notice protection, private investment in the housing market still seems to pay off and, therefore, many investors offer housing for rent," notes a report by the European University Institute (2004).
Germany - More data and information