House prices were up 2.87% during the year to Q1 2022
Puerto Rico's house price movements seem erratic. The seasonally-adjusted purchase-only house price index rose by 2.87% in Q1 2022 from a year earlier, an improvement from the y-o-y decline of 2.33% the previous quarter but a sharp slowdown from an increase of 17% in Q1 2021, using inflation-adjusted figures. Quarter-on-quarter, house prices increased 5.96% during the latest quarter.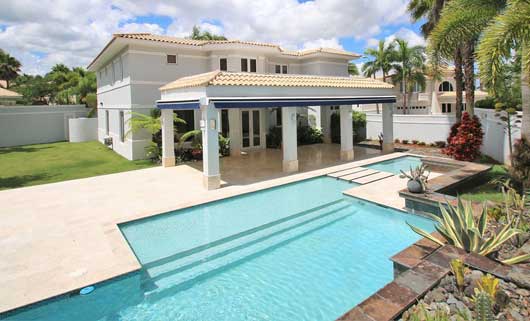 A decade-long housing market downturn
This past decade Puerto Rico has experienced a prolonged economic crisis, massive debt, high unemployment and continuing population loss. With US$70 billion in debt and US$50 billion in pension liabilities, Puerto Rico's bankruptcy filing in May 2017 was the biggest in the history of the United States.
Yet in recent years, the housing market showed some signs of recovery, despite the Covid-19 pandemic. During 2021, the total number of housing units sold surged 30.2% y-o-y to 13,289, following an 8.3% fall in 2020.
Rents, rental yields: no yields data available for Puerto Rico.
Recent news. During 2021, Puerto Rico's economy grew by 1% from a year earlier, according to the International Monetary Fund (IMF), following a 3.9% decline in 2020 caused by the pandemic, as well as regular earthquakes. Puerto Rico's economy has been contracting for most of the decade.
Yet this year, the economy is projected to grow by 4.8%, after travel restrictions were fully lifted and ample fiscal support for tourism was introduced, based on IMF estimates.