Qatar's house prices were down 4.87% during the year to Q2 2022
Qatar's housing market remains fragile, with the nationwide real estate price index (inflation-adjusted) falling by 4.87% in Q2 2022 from a year earlier, following y-o-y declines of 1.69% in Q1 2022, 4.23% in Q4 2021, 0.14% in Q3, 0.83% in Q2, and 3.18% in Q1. On a quarterly basis, prices fell slightly by 0.82% during the latest quarter.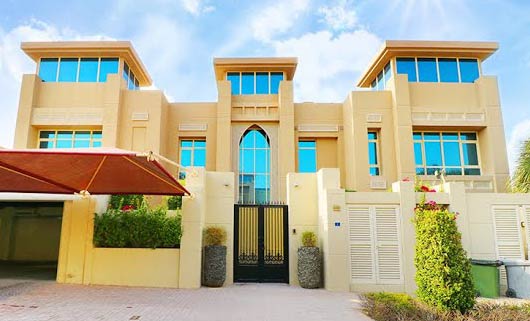 Oversupply pulls house prices
The oversupply of residential properties in Qatar associated with the 2022 FIBA World Cup is pulling down prices. The total number of apartments in Qatar has reached 230,000 units in earlu-2022, while the stock of villas increased to 130,000 units.
This supply is increasing significantly this year as major new residential projects are being completed ahead of the 2022 FIBA World Cup in November 2022.
Demand is falling. In the first five months of 2022, residential sales transactions fell by 19% from a year earlier, according to Cushman and Wakefield, in sharp contrast to strong growth in 2020 and 2021.
Rents, rental yields: no yields data is available in Qatar.
Recent news. The Qatari economy is expected to expand by 3.4% this year, a sharp improvement from a 1.5% growth in 2020 and a 3.6% contraction in 2020, according to the International Monetary Fund (IMF). Qatar's economic outlook improved substantially after the Saudis agreed to end their sweeping economic and political blockade against Qatar in January 2021, restoring the air, land and sea links to the emirate that were severed in June 2017.