House prices up 3.04% y-o-y in Q2 2019
Lithuania's housing market remains healthy. The five major cities' apartment price index (covering Vilnius, Kaunas, Klaipėda, Šiauliai and Panevėžys) rose by 3.04% during the year to Q2 2019 (inflation-adjusted) – an improvement from a y-o-y rise of just 0.48% in Q2 2018. Quarter-on-quarter, house prices increased 0.8% in Q2 2019.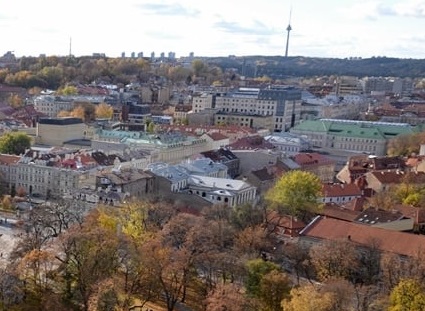 Demand and supply remain strong
In 2018, apartment sales in Vilnius rose by 7% while house sales surged 17% from a year earlier. According to OberHaus, 2018 was a record year both for apartments and houses, exceeding the previous record of overall number of housing transactions, set in 2007, by 6%.
In 2018, dwelling permits rose by 3.1% y-o-y to 16,658 units while dwelling completions increased 10.9% to 12,244 units, according to Statistics Lithuania. But in H1 2019, dwelling permits fell by 28.1% while completions continue to rise to 5.8% from the same period last year.
Rents, rental yields: rental yields are good at 5.39%Vilnius apartment costs are very low at around €2,163 per sq. m.
Lithuania: typical city centre apartment buying price, monthly rent (120 sq. m)
Buying price
Rate per month
Yield
Vilnius
€ 259,560
€ 1,166
5.39%
Recent news: Lithuania's economy grew by a healthy 4.1% in Q2 2019 from a year earlier, following an upwardly revised growth of 4.2% in the previous quarter, mainly driven by the strong upturn in exports and domestic demand, particularly, private consumption, according to Statistics Lithuania. As such, the Bank of Lithuania recently revised its economic growth forecast for 2019 to 3.2%, up from the earlier projection of 2.7%.