Nominal house prices up by 1.3% y-o-y in Q2 2019
The average price of high-end condominium units in Phnom Penh rose slightly by 1.3% y-o-y to USD 3,254 per sq. m. in Q2 2019, based on figures from CBRE Cambodia. On a quarterly basis, high-end condo prices fell slightly by 0.6% in Q2 2019 from the previous quarter.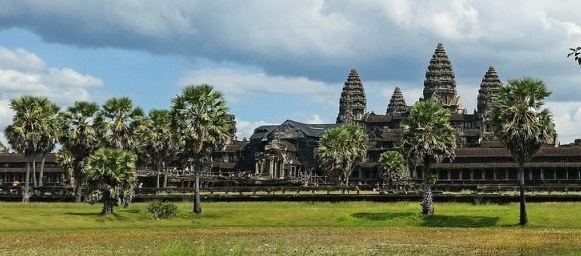 Housing market softening, amidst oversupply
Phnom Penh's apartment market is expected to cool this year, mainly due to the oversupply of apartments in the city, according to local real estate experts. According to CBRE Cambodia, five condominium projects were completed in Q2 2019 consisting of 1,393 units – increasing the total supply by 9.1% from the previous quarter. An additional 5,800 units were launched during the latest quarter.
Recently, the World Bank recommended that the Cambodian government should closely monitor the construction and real estate boom in the country by developing policies that could help reduce speculative activity.
Rents, rental yields: yields in Phnom Penh are moderately good, at around 5.33%
Phnom Penh apartment costs are low, at around $2,913 per sq. m.
Cambodia: typical city centre apartment buying price, monthly rent (120 sq. m)
Buying price
Rate per month
Yield
Phnom Penh
$349,560
$1,553
5.33%
Recent news: Cambodia's economy grew by about 7.3% last year, up from an expansion of 7% in 2017 and an average annual growth rate of 7.2% in the past six years. The economy is expected to expand by another 7.1% this year, thanks to strong exports, as well as construction, real estate and tourism sectors.