How to Purchase Property in Qatar?
How high are realtors´ and lawyers´ fees in Qatar? What about other property purchase costs?
Qatar has very low costs when acquiring a property, however a lot of confusion when it comes to real estate agency fees. Some agencies will charge the seller (around 2%) whilst others try to charge the buyer. Make sure to do be very clear about the costs upfront.
Process of buying property in Qatar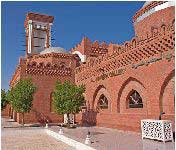 Foreigners are allowed to obtain freehold ownership in specific areas in Qatar: Qatifiya West Bay, The Pearl, Al Khor Resort, Al Qassar (administrative), Al Dafna, Onaiza (administrative area), Al Wasil, Kharayej, Jabal Thaileb (investment area), Rawadat Al-Jahaniyah (investment area). Foreigners who buy real estate valued USD$200,000 and over in any of these areas are granted residency, which extends to the owner´s family, for the whole duration of the ownership.
Mostly, transactions involve off-plan properties, and are purchased directly from the developers. If the buyer wants to sell the property before completion of the development, it has to be sold through the developer as well.
When buying through a developer, a deposit is paid upon signing of the sale contract. Staggered payments are then made throughout a certain period, according to the plan chosen by the buyer. Usually, full payment is not done until the actual unit is available.
It takes around 13 days to complete the process of registering a property.
---
Costs of buying property in Qatar

Transaction Costs

Who Pays?
Transfer Fee
0.25%
buyer
Real Estate Agent Fee
0-2%
buyer
seller
Costs paid by buyer
0%-2.25%
Costs paid by seller
0%-2%
ROUNDTRIP TRANSACTION COSTS
0.25%-4.25%
See Footnotes
Source: Global Property Guide
Footnotes to Transaction Costs Table


Transfer Fee
Transfer fee is levied at 0.25% of the property value. Authentication fees of documents cost around QAR15 (US$4.11).
Qatar - More data and information