How to buy real estate in Mexico and how much does it cost
Guide on the property purchase process in Mexico.
An overview of what to expect when you decide to purchase real estate in Mexico. We have laid out the process on a high level. At the end of the article you will also find a rough estimate of the costs that will occur during the whole acquisition process.
How to purchase property in Mexico as a foreigner?
Property purchases by foreigners in Mexico take place through the fideicomiso system. The Constitution of 1917 proclaimed that all land in Mexico would be "ejido" (communal), or owned by Mexican nationals only. Ejido land was given to every village and could not be sold.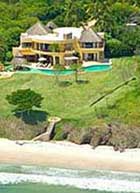 In 1973, a constitutional amendment known as the Foreign Investment Law allowed foreigners to purchase real estate anywhere in Mexico except the restricted zone that consists of areas within 100 km (64 miles) of international borders or within 50 km (32 miles) from the coastline at high tide. In 1993, Mexico amended the constitution to allow foreigners to purchase real estate within the restricted zone by means of a fideicomiso.
The fideicomiso is a bank trust wherein the bank (trustee) holds the trust deed for the purchaser (beneficiary). While the trustee is the legal owner of the real estate, the beneficiary retains all ownership rights and responsibilities and may sell, lease, mortgage, and pass the property on to heirs. The fideicomiso is authorized by the Mexican Government under the Ministry of Foreign Affairs
The bank is required to check ownership and insurance, and to verify that the property is free of liens. A trust is granted for a 50-year period. The trust is renewable at any time (for another 50-year period) by submitting an application to the bank. If the 50-year period expires without renewal, the owner has another 10 years in which he may submit an application to renew the trust. If property is purchased that already has a fideicomiso, the existing trust may be transferred to the new owner and will be good for the remainder of its 50-year period, or the trust may be renewed. If property is already in a fideicomiso, probate and transfer tax are avoided when the property is transferred.
A Mexican corporation may be 100% foreign-owned, and may purchase property in a restricted zone without a fideicomiso. But property owned by a corporation is commercial property, and pay higher water, electric, and telephone rates. However, a Mexican corporation may not own a single-family residence.
The Tax Authority may choose to perform a commercial appraisal after the purchase. If appraisal value is 10% greater than the declared value, the difference between the two amounts is subject to 20% Appraisal Tax, payable within 15 days after the appraisal.
No Value Added Tax (Sales Tax) is payable on residential property. Commercial Property transactions are liable to VAT at the current rate in addition to the Acquisitions Tax.
Once the property price has been agreed, a "Convenio de Compra/Venta" is drawn up, which includes deadlines. This is the written initial agreement to sell/buy. A 5%-10% deposit is expected from the buyer.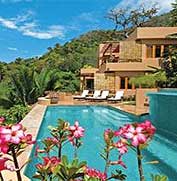 Obtain a permit from the Foreign Secretary´s Office. The buyer will be required to sign the "Calvo Clause", stating that foreign jurisdiction will not be sought to deal with the property transaction. The seller will then have to provide a copy of the Land/Property Deed. It is important to hire a lawyer to review the document.
Once the deed is transferred to the buyer, the buyer will have to turn over the payment to the seller. Cash or monetary instruments of any kind over US$10,000 must be declared when entering Mexico. There are no limits on how much can be transferred in or out of the country.
The whole process of registering a property can be completed in around 48 to 108 days.
---
Property purchase costs
Footnotes to Transaction Costs Table
The round trip transaction costs include all costs of buying and then re-selling a property - lawyers´ fees, notaries´ fees, registration fees, taxes, agents´ fees, etc.


Acquisition Tax (Impuesto sobre Adquisiciones o Transmisión de Dominio)
Acquisition tax is levied at progressive rates set in the tax code of the federal district. The buyer is liable to pay the acquisition tax. Rates are approximately 2%-3%
Services of a notary public (notario publico) are required in a real estate transaction. Based on the law, the Notary Public must ensure that all documents are in order and that all legal procedures have been adhered to. Notary fees are set by the federal district.
NOTARY FEE

VALUE OF THE PROPERTY (MXN)
TAX (MXN)
Up to 132,791 (US$6,989)   
MXN4,829 (US$254)
132,791 – 265,584 (US$13,978)
1.125%
265,584 - 531,168 (US$27,956)
0.975%
531,168 – 1,062,333 (US$55,912)  
0.825%
1,062,333 – 2,124,670 (US$111,825)
0.675%
2,124,670 – 4,249,340 (US$223,650)
0.525%
4,249,340 – 8,498,680 (US$447,299)
0.375%
8,498,680 – 16,997,358 (US$894,598)
0.225%
Over 16,997,358 (US$894,598)
0.075%
Notary Publics are not simply lawyers that "notarize" documents, they must: (1) be at least 35 years old; (2) have a degree in Law; (3) have sufficient experience; and (4) pass an exam before they can be appointed by the State Governor.


Registration Fee
Registration fee is paid to Local Public Registration Office by the buyer. The cost varies by state and can be a fixed fee, a progressive rate or o combination of the two. Total registration fee ranges from 0.02% (Michoacan) to 1.82% (Durango) of property value.


Other Fees
Foreign buyers should allot additional 0.5% to 1% for setting up a bank trust, foreign office permit and legal fees.
Set up fees for a bank trust ranges from US$450 to US$1,000, with annual service charge of around the same amount. Permit from the Mexican foreign affairs office is around US$1,100.
Most foreign buyers hire Spanish-speaking lawyers to deal with the notary public and to check the contract.


Title Insurance
Since there is no State guarantee of title, title insurance is highly recommended. Several US companies offer insurance for Mexican real estate at around 0.5% to 0.7% of property value.
fideicomiso, teak oil, medellin real estate, escape artist, peru real estate, bocas del toro real estate, retire in spain, living in dubai, medellin colombia real estate, belize real estate, best offshore bank accounts, retiring in malta, expats in belize, retire in uruguay, thailand real estate, cartagena colombia real estate, retire in vietnam, mexico real estate, best offshore banks, working in mexico, puerto rico tax haven, retire in viet nam, living in ecuador, retire in mexico, living in thailand, ambergris caye real estate, international real estate, peru realestate, peru real state, panama real estate, retirement in spain, mexico entertainment, how to move out of america, retire in argentina, cartagena columbia real estate, living in panama, living in cabo san lucas, mexican entertainment, san miguel de allende real estate, cartagena real estate, one world currency, moving out of the usa, peruvian real estate, starting a business in mexico, retiring to spain, retiring in mexico, retiring in vietnam, colombia real estate, retiring in uraguay, moving out of america, puerto crypto, real estate in mexico, mexico work, invest in mexico, retirement in chile, retire to spain, traditional thai wedding, ico crowdsale, living in peru, thai wedding traditional, best place to live in belize, best places to retire in mexico, retire in costa rica, mansion for sale, paraguayan desserts, land for sale in peru, retiring in spain, paraguay dessert, american working in mexico, wedding in thai, best offshore banking accounts, best off shore bank accounts, escapeartist, hostels for sale, retire in cuba, living in belize, placencia belize real estate, fbar deadline 2019, how to get out of the us without a passport, living in tijuana, moving out of the us, living in the philippines, retirement to spain, how to move out of the us, puerto rico sucks, homes for sale in cartagena colombia, retiring in costa rica, leaving the united states, caye caulker realestate, international travel without passport, is silver better than gold, how to move out of the usa, lake chapala mexico, san miguel de allende real estate for sale by owner, best places to live in belize, retiring in cuba, moving out of the united states, retire in nicaragua pros and cons, cusco peru real estate, marshall islands real estate, costa rica business, living in england, caye caulker real estate, retire in thailand, cartagena real state, act 20 puerto rico, puerto rico cryptocurrency, real estate peru, cay caulker real estate, living in morocco, thai wedding ceremony, living in portugal, working in panama, houses for sale in cartagena colombia, puerto rico crypto, how to move out of the united states, panama real estate for sale, retire in bulgaria, retire to uruguay, moving out of usa, el poblado medellin real estate, how to get out of america, mexico doctor, real estate mexico, teak alternatives, retire in morocco, work in panama, houses in peru, best countries to open offshore bank account, retiring spain, retiring in uruguay, expat communities in belize, best place to retire in mexico, medellin colombia real estate for sale, costa rica retirement, mexican eating habits, dubai sex, who lives in dubai, bocas realty, retire in portugal, american living in cuba, i want to move out of america, living in fiji, traveling with no passport, mexico city real estate, living in cuba, living in ukraine, retiring in austria, retire in chile, how to flee the country without a passport, hostel for sale, retiring in portugal, retiring in nova scotia, retirement to mexico, retirement visa countries, 1031 exchange foreign property, belize bank, can americans work in mexico, end of lease cleaning, retire in italy, lima peru real estate, medellin apartments for sale, things to know before moving to japan, where to live in belize, retiring in argentina, i want to move out of the us, mexico eating, buying property in mexico, ico mining, sailing lake ontario, life in ukraine, mexico working, fideicomiso mexico, cryptocurrency puerto rico, mexico investments, mexico eating habits, nicaragua real estate, opening a business in mexico, offshore accounts, playa del carmen real estate, retirement in vietnam, leave the us, irs form 433a, placencia belize realestate, quintana roo real estate, us doctor moving to uk, homes for sale in medellin colombia, offshore banking countries, ecuador real estate, living in bermuda, one world currency coming soon, korea strip clubs, peru land for sale, rural korea, buying real estate in mexico, peru expat, runt colombia, honduras real estate, starting a business in costa rica, mexican residency
Mexico - More data and information