How to Buy Real Estate In Monaco as a Foreigner
How high are realtors´ and lawyers´ fees in Monaco? What about other property purchase costs?
How difficult is the property purchase process in Monaco?
Monaco ´s prime residential real estate market is in Monte Carlo, which is famous for its Place Du Casino. The most prestigious area is the Carre D´Or" (Square of Gold) around the Place Du Casino. Prices drop by between ten and fifteen percent as one heads east or west of this point. Fontveille, an economical and industrial district, has a supplementary discount due to its less noble access, although the fact that the environment is constantly evolving assures a similar evolution in perceived values .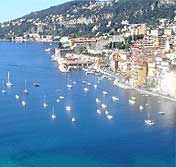 Much of the available property in Monaco and Monte Carlo is apartments, from small studios to large luxury triplexes and penthouses. Those overlooking the harbor and Formula 1 circuit are naturally more expensive. There is also a selection of luxury villas and beautiful townhouses and these are even more valuable .
Acquiring property in Monaco is quite straightforward. There are no restrictions on foreigners. You will need the services of a public notary to ensure that the terms of agreement are accurate and conform to the law.
The purchase usually takes place in two stages :
Signing the contract; and
Executing the transfer deed before the notary.
On signature of the contract, the buyer is generally asked to pay a deposit of 10% of the price, which may be held by the notary or the estate agent.
The purchaser of real estate may be asked to sign an offer or a pre-contract. This is common practice particularly in a buoyant real estate market. There is no consumer credit or "cooling off" principle which entitles you to reconsider a hasty purchase and recover your deposit.
What are the buying and selling costs like in Monaco?
Transaction Costs

Who Pays?
Transfer Tax
4.5%
buyer
Notary´s fees
1.5% - 2.5%
buyer
Estate Agent´s Fee
3%
5%
buyer
seller
Costs paid by buyer
8% - 12%
Costs paid by seller
5%
ROUNDTRIP TRANSACTION COSTS
13% - 17%
See Footnotes
Source: Global Property Guide
---
Footnotes to Transaction Costs Table
The round trip transaction costs include all costs of buying and then re-selling a property - lawyers´ fees, notaries´ fees, registration fees, taxes, agents´ fees, etc.

Transfer Tax:
Transfer tax is either 4.5% or 7.5% of the property value, depending on the circumstances of the transaction. The general transfer tax rate is 4.5%. The 7.5% rate will apply if the property is acquired by an offshore entity or other similar entities.

VAT:
For properties that are either new or under construction, 20% Value Added Tax (VAT) is imposed in lieu of registration tax.

Notary fees:
Notary fees plus supplementary expenses such as copies and stamps range from 1.5% to 2.5%.


Real Estate Agent´s Fee
Real estate agent´s fee is payable by the seller, 5% (plus 20% VAT), and the buyer 3% (plus 20% VAT).
Monaco - More data and information