Malaysia is pro-tenant in practice
This content is archived and no longer updated.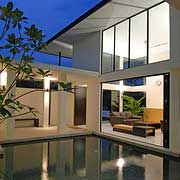 Malaysian rental market practice is PRO-TENANT, even if the law is pro-landlord, the court system is inefficient and slow.
Rents: Can landlord and tenant freely agree rents in Malaysia?
With the passage of the Control of Rent (Repeal) Act of 1997, rent control was totally abolished in 2000. Although the law states that rents should be freely negotiated, rent increases can be appealed to courts if the tenant feels it is too much.
Deposits
Tenants usually pay a security deposit of two to three months' gross rental and another ½ month of rent as utility deposit. Rent is usually paid one month in advance.
What rights do landlords and tenants have in Malaysia, especially as to duration of contract, and eviction?
Tenancy agreements usually last for a year. Renewal with a possible rent adjustment must be mutually agreed upon. A notice to vacate must be given to the tenant three months before the expiration of the contract. The landlord has the right to vacant possession of the premises from the tenant without payment of any compensation.
Tenancies are exempt from government registration. But detailed written contracts are encouraged to protect the landlord.
EVICTION FOR NON-PAYMENT OF RENT

Duration until completion of service of process
60
Duration of trial
90
Duration of enforcement
120
Total Days to Evict Tenant
270
Courts: The Lex Mundi Project
How effective is the Malaysian legal system?
Landlord and tenant issues and distress are handled by Sessions Courts. The court system is inefficient and is very costly compared to the amount to be recovered.
Even if it seems that landlords do not have a problem in evicting non-paying tenants, recovering unpaid rents is a major problem.
In 1997, a Control of Rent (Repeal) Act was passed aiming to help landlords to recover possession of the property and curb abuses by the tenants. The law has done very little to address both.
Legislation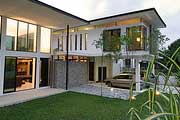 There is no specific landlord and tenant law in Malaysia. Certain provisions of the National Land Code 1965 contain provisions on leases and tenancies. Tenancy agreements are covered by the Contract Act 1950; eviction of tenants is covered in a couple sections in the Specific Relief Act. These laws are vague and toothless, usually to the advantage of the tenant.
Malaysia - More data and information